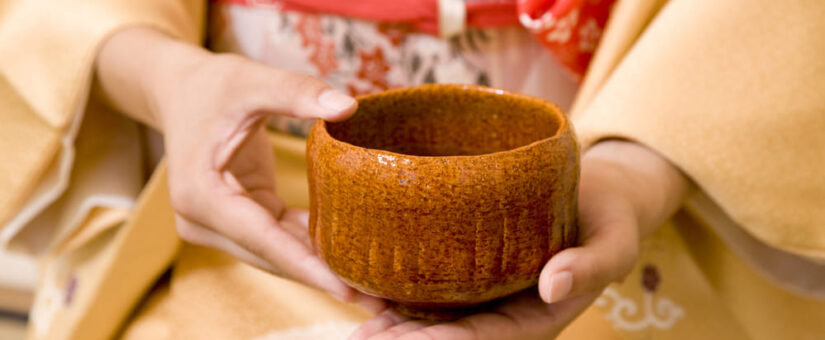 Zenbird to host online event "Japanese Tea Ceremony and Sustainability"
On 2022年4月5日
edo period, Japanese Tea Ceremony, Japanese traditional culture, Online Event, sustainability, sustainable living, Taco Rice Lovers' Network project, tea, Zenbird, zero waste
Zenbird aims to connect with readers and be a helpful platform for them to live better, more enriched lives through the community. We plan to offer opportunities to deepen understanding and experience sustainable ideas that are unique to Japan.
In that regard, our second media event is coming up on April 21, live from Nara, Japan! This online event explores the Japanese tea ceremony and how it is linked to sustainability.
Tea ceremony flourished during the Edo Period, which is known to have been very sustainable. There are many overlapping areas, and the participants will learn about the tea ceremony and how sustainability, including zero waste, is intrinsic to this culture.
Anyone interested in Japanese traditional culture is welcome to this special collaboration event.
REGISTER HERE(EVENTBRITE)
REGISTER HERE(PEATIX)
Guest speaker: Yayoi Ooka


Yayoi sensei is a licensed associate professor at Mushakoujisenke tea school. She also works as a director of an NPO, Institute for Japanese Culture Experience and Education, and as an English guide-interpreter in the Kansai region. Her work includes offering guided tours at Nara Visitor Center and Inn, where she shares her knowledge and skill in the tea ceremony. She enjoys teaching internationally, including online classes.
Demonstrators:
Yasuko Anai, a licensed instructor at Sekishu tea school
Kaoru Teshima, a licensed instructor at Omotesenke tea school
Participants will take away:
– Basic knowledge of the Japanese tea ceremony and related terminology
– Understanding of the relation between the Japanese tea ceremony and sustainability
– Answers to your questions regarding the Japanese tea ceremony
Who this is recommended for:
– Anyone who is interested in learning about tea ceremony
– Tea ceremony beginners and experienced practitioners
– Anyone seeking connection through communal learning
Event program (Tentative)
"Japanese Tea Ceremony and Sustainability" (90 min.)
1. Opening – 5 min.
2. Introduction to the Japanese tea ceremony – 10 min.
3. Demonstration of the season's tea ceremony (on tatami mats) – 30 min.
4. Q and A session – 10 min.
5. Demonstration of the tea ceremony for all seasons (on stools) – 30 min.
6. Closing – 5 min.
Event details
Date: April 21 (10:00 – 11:30 am JST)
*April 20 (6:00 – 7:30 pm PDT)
Ticket fee: 1,000 yen
Venue: Online (through the Zoom link provided.)
Language: Operated and presented in English
Max. number of participants: 30
Register: Through eventbrite or Peatix
Host: Zenbird Media
REGISTER HERE(EVENTBRITE)
REGISTER HERE(PEATIX)
Social contribution: Join the event and donate a plate of curry to a child in Nara
The event host, Zenbird, will take part in a zero hunger project through this event. When you join the event, we will donate one meal on your behalf to Genki Curry, a children's cafe that tackles child hunger in Nara, Japan.
Please note
– We will open the Zoom room 5 min. before the event starts. Please click the Zoom link to enter the room.
– Please have your microphone on mute during the lecture.
– Please be aware that we will video record the event. Feel free to turn off your camera if you feel uncomfortable being recorded. The recorded video will be edited and streamed on YouTube.
– We cannot refund the ticket fee after the payment process has been completed.
– We recommend you to prepare a drink and some snacks to enjoy the event.
Previous Zenbird event