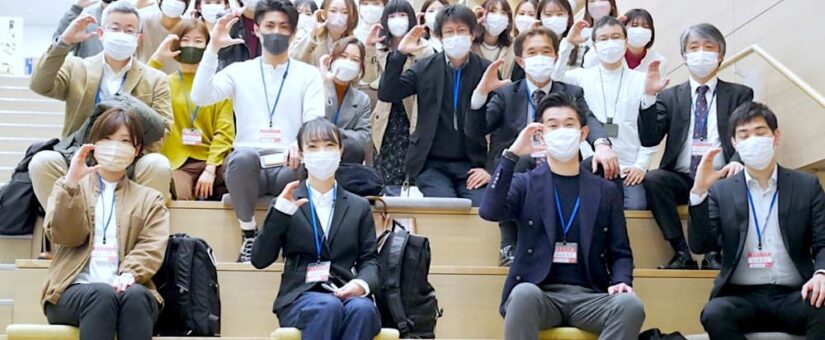 Circular Yokohama supports circular design project at Kanagawa University
On 2022年4月21日
circular deign project, circular design, Circular Yokohama, collaboration, digital fabrication, educational support, Kanagawa University, upcycling
Circular Yokohama has been working on a circular design project with Prof. Doyo's Lab at the Kanagawa University since December 2021.
In the lab, thirteen students studied the circular economy and digital fabrication. Circular Yokohama mainly supports their product creation that adopts the circular design concept.
On March 29th, Prof. Doyo and his students held their prototype showcase.
Students revealed eight ideas and presented the concepts and the story to seven local companies, including Circular Yokohama.
After the presentation, the companies and the students discussed how to make products even better, preferably how to turn the ideas into actual products.
Circular Yokohama keeps its eyes on the Doyo lab's project to see what the collaboration between students and companies will create.
Please read about the previous activity with the Doyo Lab on Circular Yokohama website. You can also find the detail of the prototype showcase here.
[Reference]【Monthly Update: March, 2022】Circular Products Development is Advancing