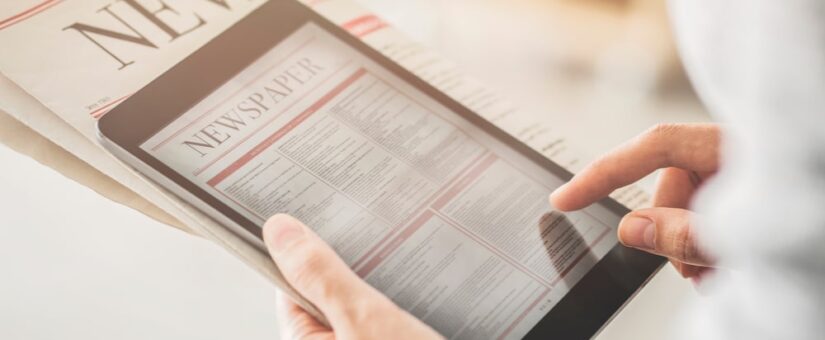 Circular Economy Hub begins content partnership with GreenBiz to provide global advanced knowledge in Japanese
On 2022年5月17日
biodiversity, Circular Economy, Circular Economy Hub, Climate crisis, content partnership, Global environmental problems, GreenBiz, media, sustainability, Sustainability specialized media
Harch manages web media businesses with the concept of "Publishing a better future." Circular Economy Hub, our specialized platform on the circular economy (*), has entered a content partnership with GreenBiz, a major sustainability media company located in California in the United States. The aim of this partnership is to expand highly specialized content related to sustainability and the circular economy.
*Circular economy refers to a new form of economic system where products and services are designed to reduce waste and pollution, and where natural systems are restored by being able to use raw materials and products for as long as possible.
Collaboration background
Various environmental and social issues are becoming more severe, including the climate crisis and loss and disparity of biodiversity. As this happens, corporations, governments and citizens worldwide are speeding up their circular economy efforts. In addition, knowledge born from activities and practices expanding all over the world, as well as insights and information on future issues we will face, are all widely shared. However, much of this information is shared in English, so it is difficult for this information to reach people in Japan. We have entered this content partnership with GreenBiz in order to accelerate the shift to the circular economy in Japan, by breaking down the language barrier and providing Japanese readers with higher quality and advanced global knowledge.
For more than 30 years, GreenBiz has continued to disseminate high quality news and insights regarding sustainability. It is a sustainability media platform that has established a secure position as a leader driving industry. Circular Economy Hub will begin regularly translating GreenBiz articles regarding the circular economy and deliver them to readers in Japan.
Article content overview
Efforts and latest trends in sustainability by governments, corporations and citizens all over the world
Insights and knowledge from GreenBiz, the sustainability media platform
Latest worldwide trends on the circular economy, etc.
Uploaded article examples (in Japanese)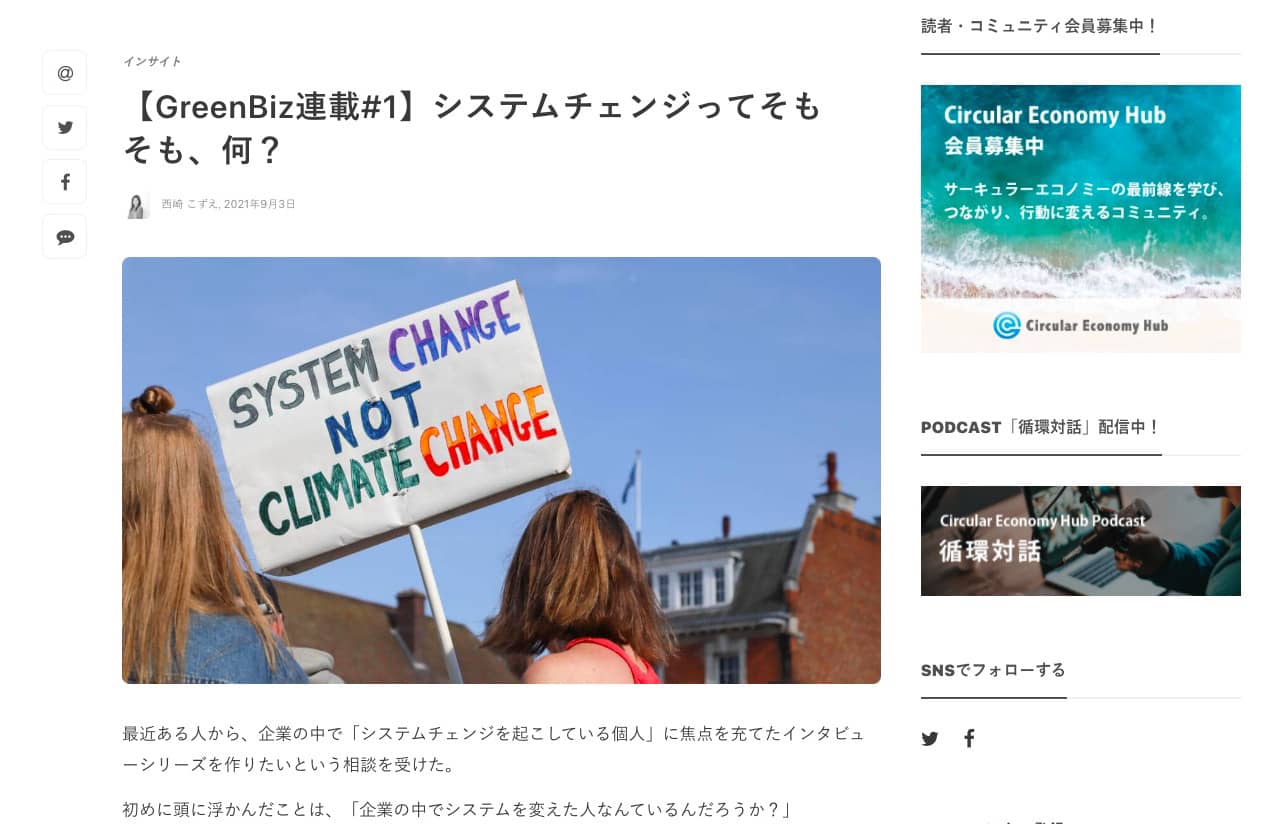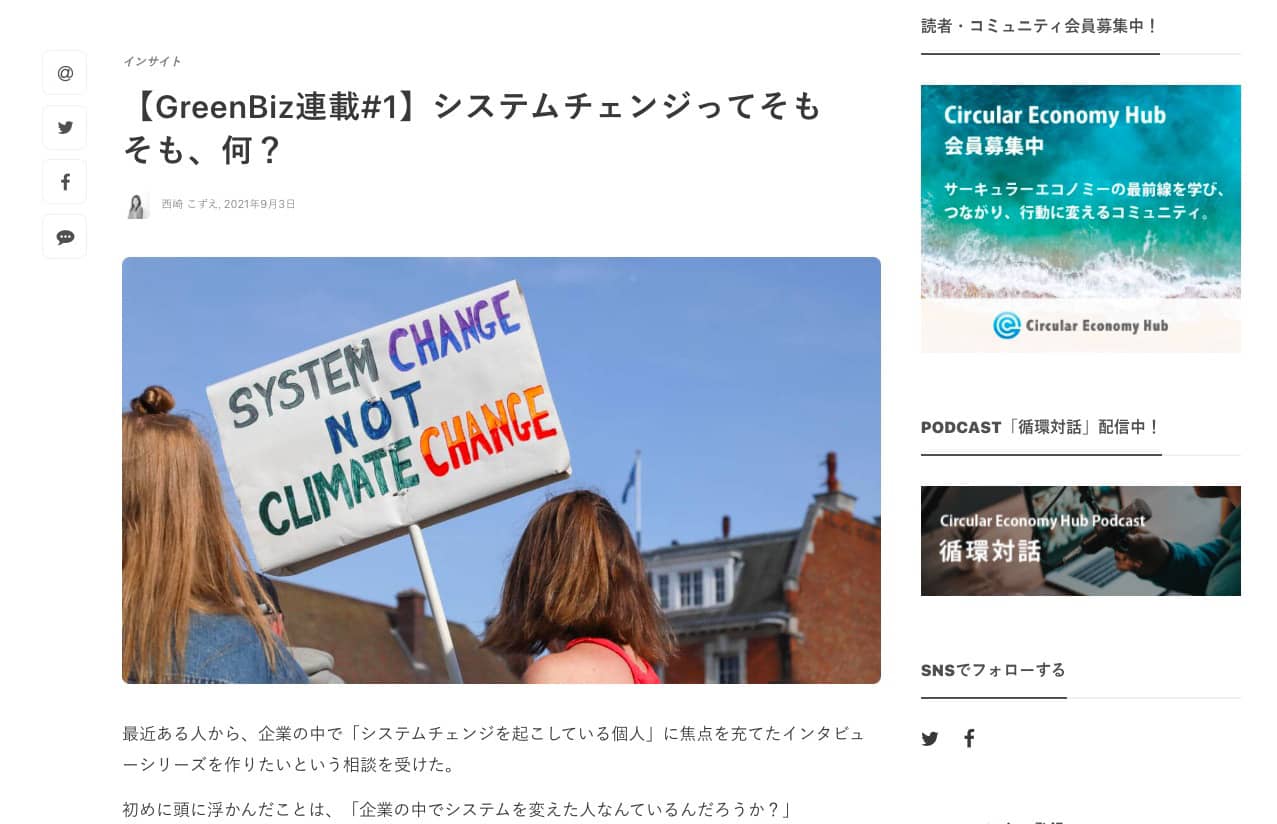 Circular Economy Hub is cooperating with various Japanese and overseas organizations, and we are also searching for regional municipalities that want to promote the circular economy, as well as corporations, who would like to collaborate and become partners. We welcome inquiries from anyone who is interested in our services.
GreenBiz Group company overview
Name: GreenBiz Group
Established: 1991
Founder and Chairman: Joel Makower
HP:https://www.greenbiz.com/
GreenBiz Group is a media event company which understands that global environmental problems, including climate change, are a big opportunity, while at the same time understanding that these issues are existential threats for businesses and society. They share information on how we should navigate various issues, including necessary and new technology for corporations and municipalities to succeed, business methods, policies, and societal expectations. Besides media and events, they manage surveys and membership networks for corporate professionals.
Site overview
Name: Circular Economy Hub
URL:https://cehub.jp/
Established: March 20 2020
Service overview: Shares information on the latest Japanese and overseas trends in the circular economy, holds study programs, as well as lectures, research, and consulting for corporations to realize the circular economy, etc.
Circular Economy Hub will continue to share information regarding the circular economy.