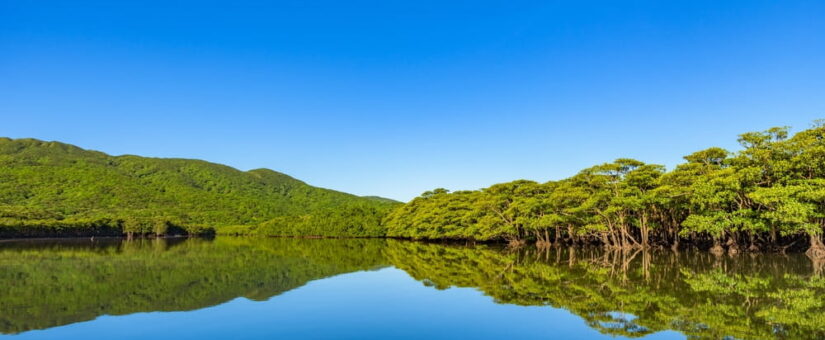 Livhub held online event "Livhub Lunchtime Trip#1: Hoshino Resort Iriomote Hotel and sustainable travel"
On 2023年9月12日
Environment issues, Hoshino Resort, Iriomote Island, Livhub, nature, Online Event, SDGs, sustainable, sustainable tourism, tourism, travel
Livhub, a media for experiencing sustainable and extraordinary things, held an online event "Livhub Lunchtime Trip#1: Hoshino Resort Iriomote Hotel and sustainable travel" on August 10, 2023.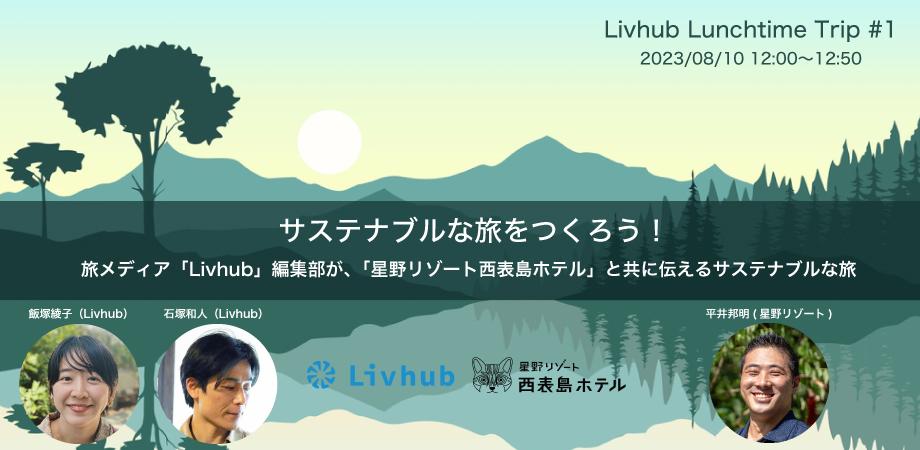 SDGs, sustainability, environmental protection, carbon offset, biodiversity loss…Now that we see such keywords in the media every day, we have more opportunities to think about actions based on such ideas in our daily lives.
However, how should we deal with these issues in the context of "travel," a situation that often calls for exciting, fun, and unusual experiences? And what kind of thinking is needed to achieve both enjoyment and sustainability?
As one answer to these questions, the term "sustainable tourism" is currently attracting attention overseas. What does the term really mean though?
At the beginning of this event, Livhub's editorial staff explained the definition of "sustainable tourism" in an easy-to-understand manner. In the latter half of the session, we invited Kuniaki Hirai, the manager of Hoshino Resort Iriomote Hotel, who is engaged in the management of sustainable accommodation facilities and environmentally and ecologically friendly tourism in Japan, as a guest to hear about their efforts.
In the end of the session, a Q&A session was held to explore with the speakers how to create a sustainable trip that can be applied to each participant's position, taking a hint from the efforts of "Hoshino Resort Iriomote Hotel," which provides travel and experiences in harmony with the nature and local community of Iriomote Island.
[Reference] "Livhub Lunchtime Trip#1: Let's design a sustainable trip! Livhub and the Hoshino Resort Iriomote Hotel talk about sustainable travel" | Peatix (in Japanese)
[Related Site] Livhub (in Japanese)