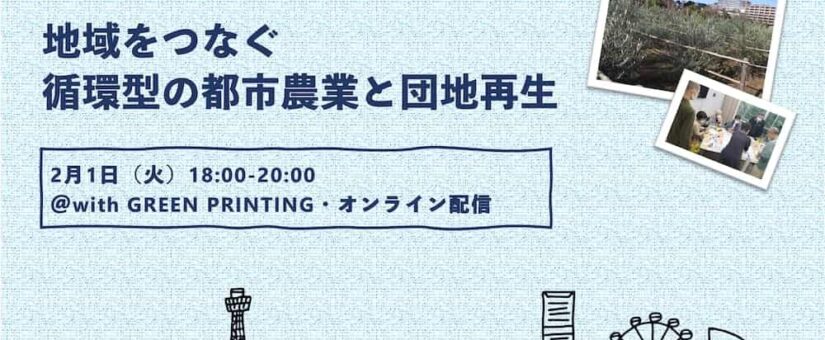 Circular Yokohama held event "Yokohama Local Circular Economy Seminar Vol.1″
On 2023年2月3日
Circular Economy, Circular Economy Plus, circular society, Circular Urban Agriculture, Circular Yokohama, community, people, planet, profit, SDGs, Yokohama
Circular Yokohama, Harch's online platform that aims to promote the circular economy in Yokohama, held the event "Yokohama Local Circular Economy Seminar Vol.1: Northern Part 'Circular Urban Farming and Community Housing for Building Neighborhood Connections'" on February 1. The event was held in collaboration with NPO Yokohama Community Design Lab and YOKOHAMA Living Lab Support Office.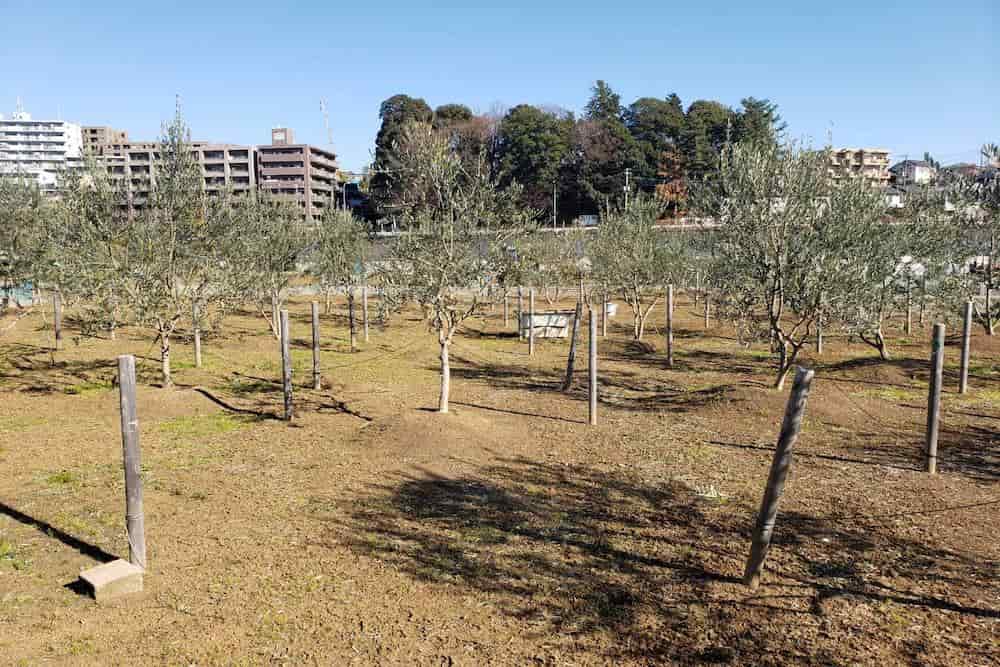 The Yokohama Version of the Circular Economy Seminar is a series of three special seminars designed to learn about the Circular Economy in practice in various parts of Yokohama, and to explore the possibilities for future collaboration and further development. It aims to realize "Circular Economy plus*," a vision of regional economic circulation for Yokohama that was developed through dialogue among Living Labs in various parts of Yokohama.
In this series of three seminars (Northern, Southern, and Western), we discuss the potential of each region with participants, inviting as guests practitioners who are developing community-based circular businesses and projects in three different areas of Yokohama City, each with different regional issues and characteristics.
The theme of the first session was "Circulation-Oriented Urban Agriculture and Apartment Complex Revitalization Linking Regions" in the northern part of Yokohama City. Shuhei Mimura of the Yokohama Satoyama Olive Project was invited as a guest. He represented the Yokohama Asset Research and Development Organization that is developing the "Yokohama Satoyama Olive" project, in which olives grown in Yokohama are cultivated on abandoned land in Ibukino, Midori-ku, using compost "Hamakko Yuki" made from pruned branches and cut grass from park green areas and street trees in Yokohama City.
Other guests included, Kenji Kushida, the representative of Midori Olive Living Lab, who is engaged in the sixth industrialization of Yokohama olives with the aim of realizing circular agriculture, and Kenichi Koshiba, the executive director of "Yokohama Aoba Wheat Project," who is engaged in urban beekeeping "Danchi Honey." The project develops an original beer "Aoba Ale" produced in Aoba Ward using hops grown in the housing complex and wheat harvested in Kamoshida Town, both in the Susukino housing complex in Aoba Ward, as the stage of his activities.
The seminar explored the potential of the circular economy in the northern part of Yokohama City under such complex themes as composting, utilization of idle farmland, circular agriculture, local production for local consumption, housing complex revitalization, and cooperation between agriculture, commerce, and welfare.
*What is "Circular Economy Plus"?: Circular Economy Plus is a new socio-economic vision that aims to simultaneously solve Yokohama's environmental, social, and economic problems and realize the well-being of Yokohama citizens by not only circulating resources and products but also empowering people through circulation. It is the result of a series of dialogues among the private organizations operating the Yokohama Living Lab in order to achieve a good balance of all 17 SDGs within the local economy. The word "Plus" means to add the perspective of people to planet (environment) and profit (economy).
[Reference] "Yokohama Local Circular Economy Seminar Vol.1: Northern Part 'Circular Urban Farming and Community Housing for Building Neighborhood Connections'" will be held on 1/25 | Circular Yokohama (in Japanese)
[Related Site] Circular Yokohama