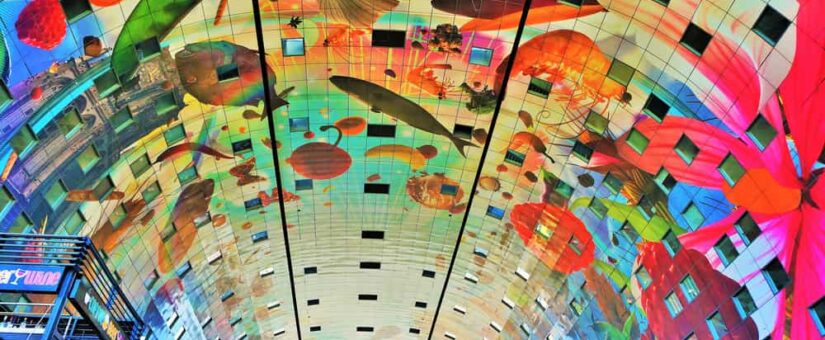 Harch Europe held online event "London Design Festival and Dutch Design Week Participation Briefing Session"
On 2023年1月5日
circular design, Circular Economy, Dutch Design Week, England, Europe, Harch Europe, Holland, London, London Design Festival, social design, sustainability
On December 19th Harch Europe, a business organization run by Harch members residing in Europe, held the online event "Learning from England and Holland, The Current State of Circular and Social Design: London Design Festival and Dutch Design Week Participation Report Session."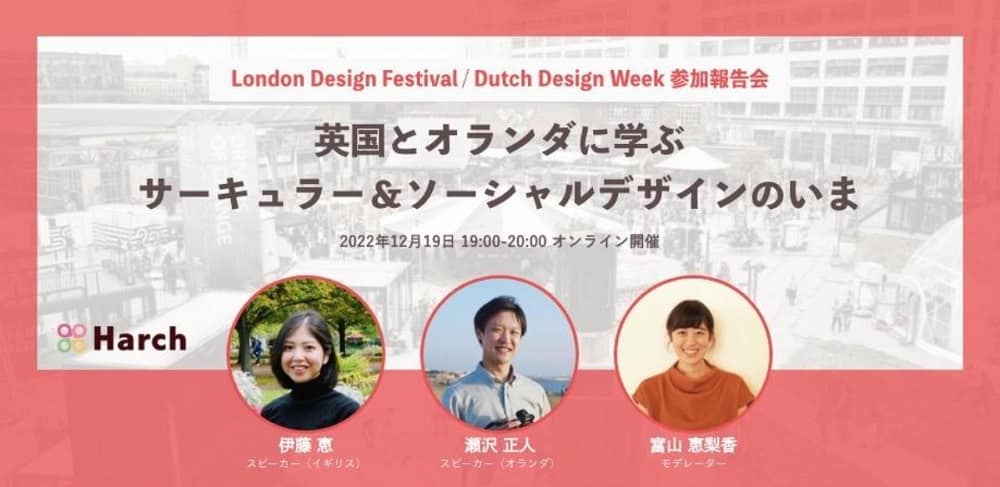 Efforts for the circular economy are proceeding in every area of the world, including Europe. When attempting to create new products and services for circulating resources, the most key aspect for their success is the design. It is said that the reason for this is that 80% of a product's environmental burden comes from the design.
Accordingly, design occupies a very important place even in the circular economy. All over Europe, "design festivals" that seek out new and better system and project forms are being held. Even among these many design festivals, two particularly large-scale ones are the London Design Festival in England and the Dutch Design Week in Holland.
This time, Harch Europe members immersed themselves in the London Design Festival and Dutch Design Festival that took place in September and October 2022, respectively. Even among events that exhibit designs covering a wide range of topics, they paid particular attention to circular design and social design and sought out the latest trends in ideas for improving the environment and society. But what exactly are designs that can help improve the world in the future? Harch Europe is the first to deliver information on local areas where the search for these answers continues.
Contents
Introduction
Why are circular design and social design gaining so much attention now?
History of design festivals held throughout Europe
London Design Festival report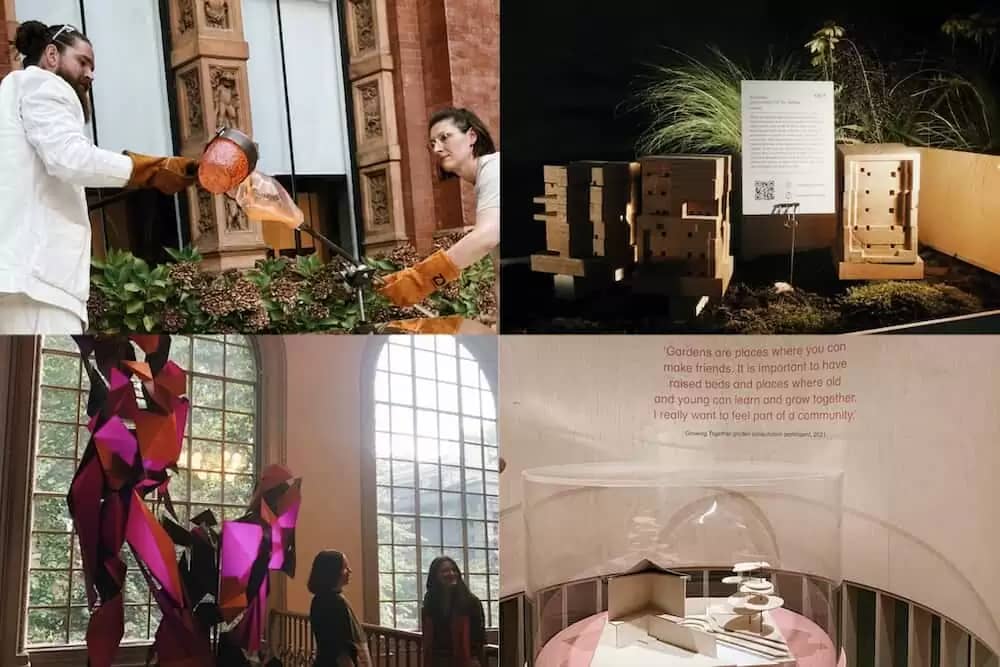 Not just providing solutions to problems, but also raising awareness of societal issues. Designs that combine elements of art
List of "renewable design" products that restore nature, that began in London
Is modular design spreading to large-scale furniture?
Who are these designs for? Products and structures that focus on people and animals that have been overlooked
Touch Design Week Report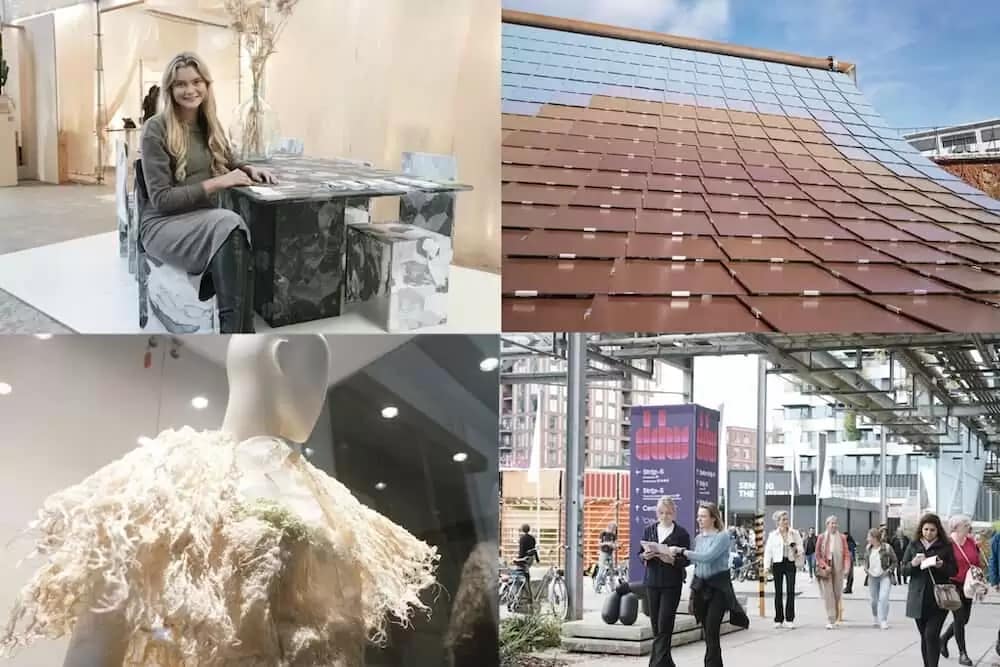 Waste management that proposes circulating excrement
Upcycling products where you can feel the passion for resource utilization in Holland, a country with few natural resources
Experiments in changing societal inequality through the power of design
Inclusive designs that do not compromise on beauty or enjoyment
Program details
[Reference] "Learning from England and Holland, The Current State of Circular and Social Design: London Design Festival and Dutch Design Week Participation Report Session" held on 12/19 | IDEAS FOR GOOD (in Japanese)
[Related Site] IDEAS FOR GOOD (in Japanese)