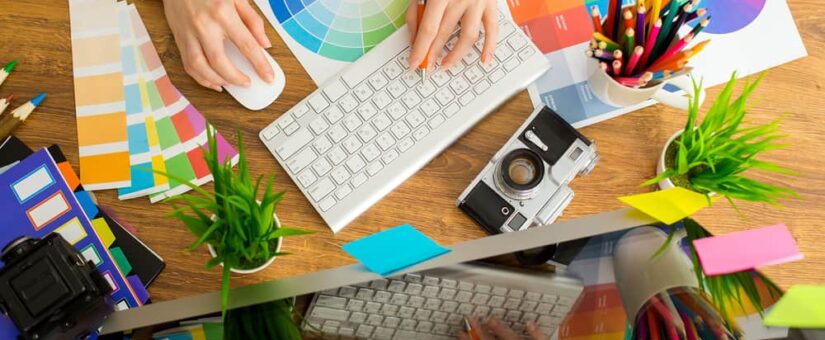 IDEAS FOR GOOD held online event "Digital Sustainability and Sustainable Web Design to Address Climate Crisis"
On 2023年1月20日
Climate Creative, Climate crisis, creativity, digital, digital sustainability, IDEAS FOR GOOD, Ideas for solving social issues, Inspiration, sustainability, sustainable
IDEAS FOR GOOD, a web media platform that gathers ideas for improving society, held an online event "Digital Sustainability and Sustainable Web Design to Address Climate Crisis."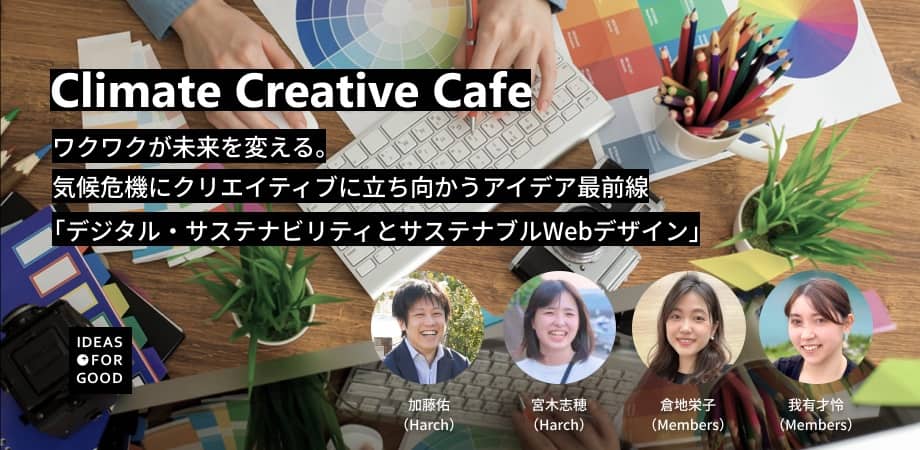 The world is now facing a climate crisis. If global warming continues at its current rate, the world will be exposed to more natural disasters, loss of biodiversity, food shortages, and conflicts, putting the lives of many people at risk. When asked, "What is at stake in the climate crisis?" the answer could be anything from the environment, people, biodiversity, Western civilization, capitalism, democracy, culture, and so on. It is this diversity of answers that reflects the complexity of the issue. The real difficulty surrounding the climate crisis is also agreement on a solution, and while we take time to agree, the situation is evolving moment by moment.
We believe that the creativity of each of us will play a major role in meeting this challenge. Creative ideas excite people and generate positive feelings and change, and creative expressions provide people with new ways of looking at things and help bridge the divide that has been created. Creative business models and technologies also directly contribute to solving problems.
While there is much talk these days about DX for decarbonization, behind the scenes, the environmental impact and social issues brought about by the digital industry are becoming more serious. It is said that the digital industry accounts for 3.7% of global CO2 emissions, comparable to the airline industry. Social issues such as the digital divide brought about by the digital industry are also impacting the climate crisis. How can digital be used to change society for the better? One of the practices is "sustainable web design," which is web design and operation with an emphasis on sustainability.
At IDEAS FOR GOOD, we not only focus on "digital sustainability" and disseminate creative ideas for solving social issues, but we have also promoted various initiatives such as carbon-neutral website operation and a donation program for each unique user. Members Inc., which co-hosted this event, is a leading company in the field of digital marketing in the decarbonization and sustainability domain, providing sustainable web design for its own website and DX support for its client companies.
At this event, in addition to the background of the launch of Climate Creative and the future they hope to achieve, the two companies also provided a detailed introduction to creative digital sustainability and communication practices around the world, as well as case studies of actual efforts by both companies and the challenges they have identified. The event was a great opportunity for the audience to learn more about Climate Creative and the challenges they face.
Program details
[Reference] "Digital Sustainability and Sustainable Web Design to Address Climate Crisis" will be held on 1/18 | IDEAS FOR GOOD (in Japanese)
[Related Site] IDEAS FOR GOOD (in Japanese)