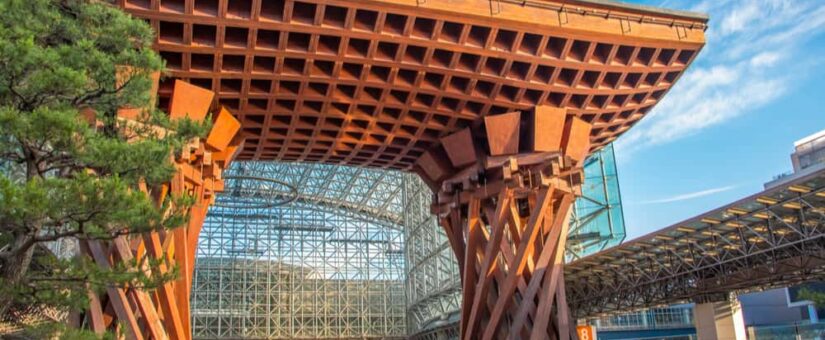 Harch Representative Yu Kato appeared at symposium "New Materials and Jointly-Created World that Makes the Future"
On 2023年1月24日
Circular Economy, COI-NEXT, Kanazawa, Kanazawa University, SDGs, sustainability, symposium
Harch's Representative Yu Kato appeared at "New Materials and Jointly-Created World that Makes the Future," a symposium held by COI-NEXT on December 26. COI-NEXT is a co-creation place format program at Kanazawa University.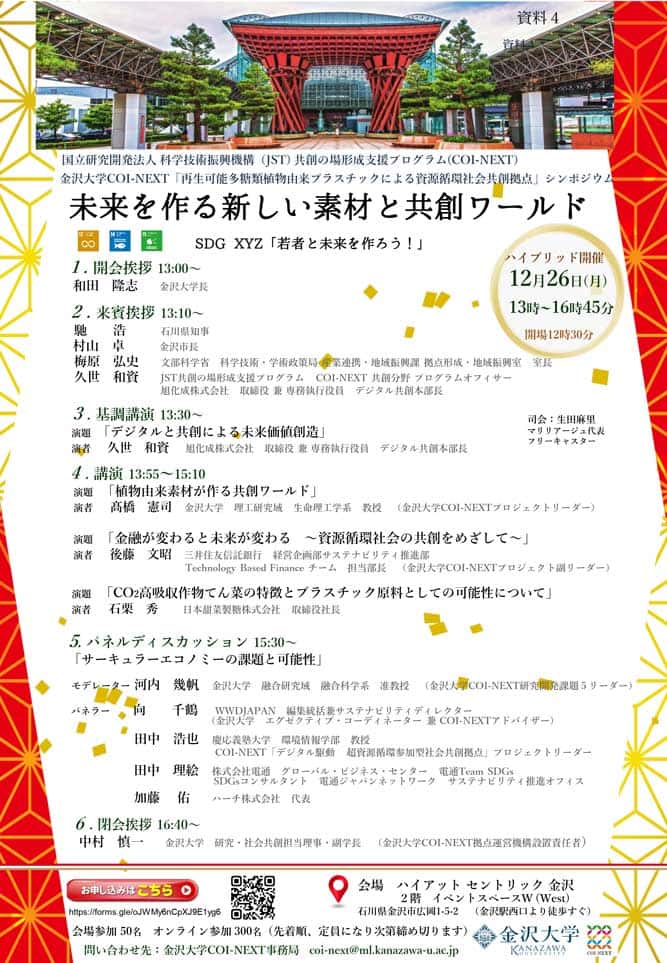 This symposium was held as part of a project aiming for the development, as well as spread into society, of plastic made from renewable polysaccharide derived from plants, which could replace oil-derived plastics.
Yu Kato appeared during the panel discussion, and had a dialogue with other guests about circular economy topics and possibilities. These guests included Chizuru Muko, Editorial Supervisor and Sustainability Director of WWDJAPAN, Hiroya Tanaka, professor at the Environmental Information Faculty at Keio University, Rie Tanaka, the Dentsu TeamSDGs and SDGs Consultant for the Dentsu Global Business Center, and Ikuho Kochi, associate professor of Interdisciplinary Research and Fusion Science at Kanazawa University.
Harch will continue to share information regarding the circular economy.
[Reference Page] Symposium Guide "New Materials and Co-Created World that Makes the Future" | Kanazawa University COI-NEXT