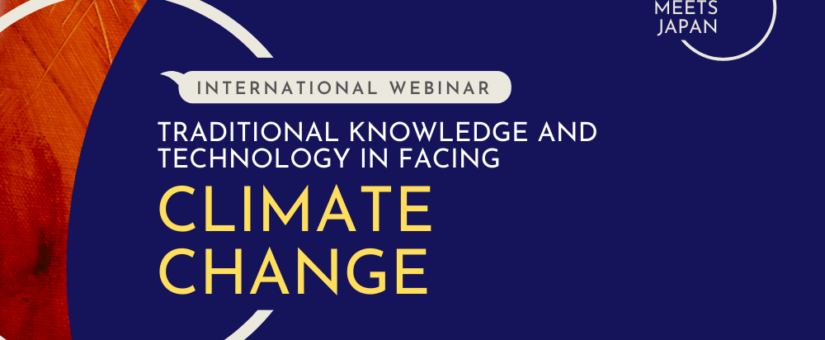 Zenbird cohosts Climate Change solution talk with su-re.co and Green School Bali
On 2021年9月13日
Circular Economy, Zenbird
Zenbird Media will be cohosting a talk about climate change together with Indonesia's su-re.co and Green School Bali on 16 September 2021 (Postponed to 14 October). The topic will be "Traditional Knowledge and Technology in facing Climate Change," and will see speakers from each organization sharing solutions from Indonesia and Japan.
The announcement of the 6th assessment report of IPCC has shown that the climate crisis is a global crisis that requires immediate action. There is a demand for systemic changes in policy and economy, and the need to move away from fossil fuels and towards renewable energy.
Therefore, su-re.co and Green School Bali from Indonesia and Zenbird Media Japan will share some of the issues that face the two countries, and point out some available solutions to tackle the problem.
Cynthia Wardhana from su-re.co will share how their biogas digesters impact the lives of the Indonesia farmers. Eamon Ayers from Green School Bali will update us on the palm oil concerns in Indonesia. Roger Ong from Zenbird Media will share Japan's ancient wisdom on the circular economy. The speakers hope to remind us that the climate crisis, though seemingly insurmountable, can still be tamed.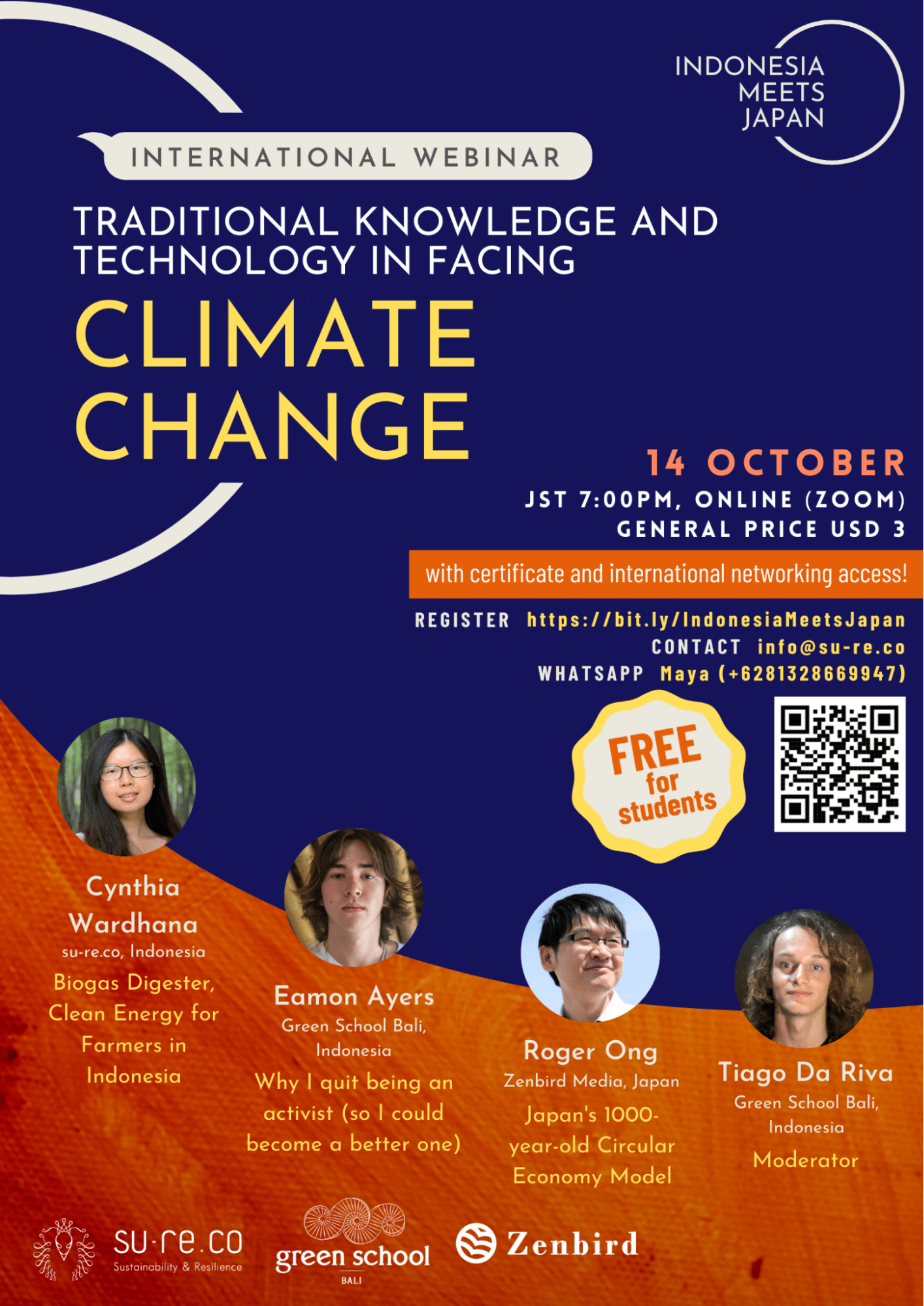 Details of "Traditional Knowledge and Technology in facing Climate Change":
Date: 16 September 2021 (Postponed to 14 October)
Time: JST 7pm
Duration: 2 hours
Location: Online on Zoom (registration required)
Price: USD 3 (Free for students)
Registration link: https://bit.ly/IndonesiaMeetsJapan