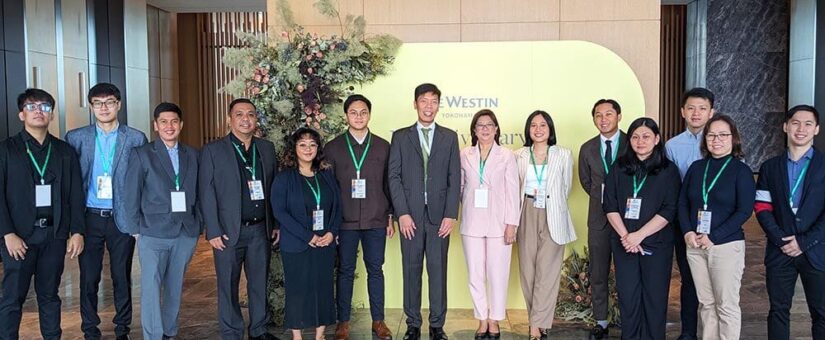 Harch organized Circular Economy Tour for UNDP Philippines delegates from June 25 to July 1
On 2023年7月18日
Circular Economy, circular economy tour, Circular Yokohama, Philippines, Tokyo, tour, UNDP, United Nations, Yokohama, Zenbird
Harch Inc. recently supported UNDP Philippines by organizing a Circular Economy Tour for 14 delegates from 4 Local Government Units (LGUs). These representatives, hailing from the dynamic cities of Caloocan, Manila, Pasig, and Quezon and encompassing members from both the public and private sectors, converged on Japanese soil with a singular focus – to gain insights into Japan's evolving circular economy.
Led by Circular Yokohama and Zenbird Media, the week-long journey, spanning from June 25 – July 1, saw the delegates traverse through the vibrant metropolises of Yokohama and Tokyo. They were immersed in a whirlwind of knowledge exchange, privileged glimpses behind the curtains of Japanese sustainable practices, and participatory experiences.
The first stop on this enlightening journey was Yokohama City. Gathering at Yokohama's Y-Port Center at the start, the city officials were eager to share the historical narrative and recent developments of Yokohama, underlining the essential links between its evolution and circularity. The panoramic views from the Landmark Tower observatory served as the literal and figurative high point to further reinforce their understanding.
However, the core of the learning emerged at the "Yokohama City Circular Economy Symposium." Voices from Japan and the Philippines resonated in the forum, involving participants from the Department of Environment and Natural Resources-Philippines, Pasig City, Yokohama Partnership of Resources and Technologies (Y-PORT), GUUN Co, NAKANO & Co., Yokohama Resource Recycling Business Cooperative Association (YRRBCA), RECOTECH, and Pacifico Yokohama. From Extended Producer Responsibility to public-private cooperation and from resource tracking to potential partnerships, the symposium served as an intellectual buffet for the delegates.
As the week progressed, the UNDP representatives made a visit to the Ministry of Environment at Tokyo Metropolitan Government Office, and were introduced to Tokyo's ambitious path towards plastic circularity. Concurrently, the Filipino cities showcased their efforts towards circularity, sharing notable initiatives like the Kilo Store Project, Greenheart Saver, Vote to Tote Program and city-wide compost pits.
The journey afforded the delegates an opportunity to experience firsthand Japan's waste management infrastructure, from the meticulous garbage sorting at Tsurumi Recycling Center to J Bio's transformative food waste to biogas energy processing. They also explored NAKANO's ingenious fabric repurposing methods, GUUN's innovative plastic-to-plastic technology, and the reclamation of land using garbage at Tokyo Breakwater Center Office. Adding another dimension to their exposure, the delegation met with the Japan Circular Economy Partnership (J-CEP), learning about the promotion of circular practices in business.
The visit was not solely confined to macro-level infrastructure as the delegation also interacted with innovative startups Rinne Bar and elab. These startups showcased the power of creativity in engaging the public and designing a locally inclusive circular economy.
Despite a week that tested their mental and physical resilience, the UNDP delegates returned home rich in insights and spurred to elevate their commitment to the circular economy. The tour concluded on a promising note – the potential for future collaborations and international partnerships aimed at a more circular world.
(Article edited from Zenbird Media (Link))