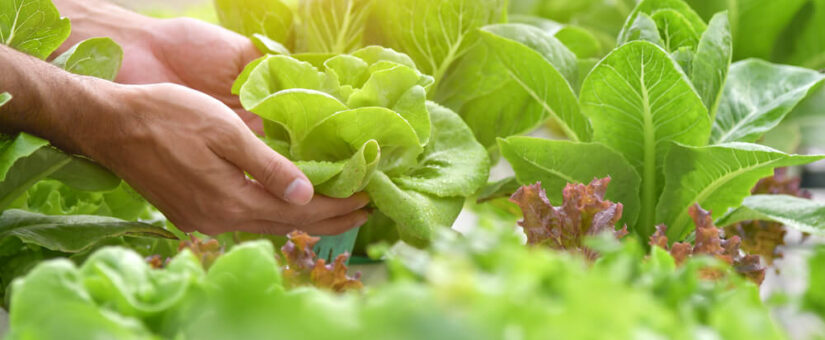 Harch launches Life Hugger web magazine that supports sustainable lifestyles
On 2021年12月22日
Circular Economy Hub, IDEAS FOR GOOD, SDGs, Zenbird
On December 1st 2021, Harch started a new web magazine for supporting sustainable lifestyles called "Life Hugger." Harch manages digital media operations and sustainability support business with the concept of "Publishing a Better Future."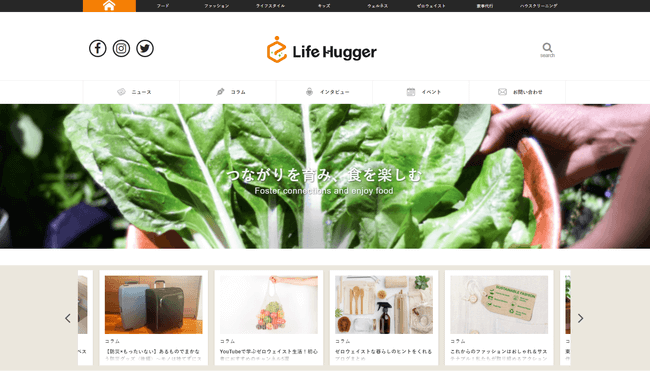 Magazine Development Background
Life Hugger's predecessor, web media "Kajifull," introduced housework ideas that are useful for our daily lives, as media that posted information to make spending our everyday lives richer and more pleasant. With the help of professionals, Kajifull also introduced and compared housekeeping services and provided user reviews to help readers do housework more effectively and give them time to spare.
However, in recent years, more people have wanted to make better choices for society and the environment while doing housework, cooking and shopping in their everyday lives to make their daily lives richer and more pleasant. The 17 universal SDGs (Sustainable Development Goals) published by the United Nations are already permeating throughout society. For example, they have already been adopted in places of formal education. In addition, we as individual consumers have begun demanding actions in our everyday lives that consider the environment. These include the plastic bag fees, which began in 2020, as well as the banning of free distribution of plastic straws and forks being considered in 2022 under the Plastic Resource Recycling Law.
Harch has posted information through our various media for realizing a better future for all our readers. These media include IDEAS FOR GOOD, which introduces sustainable ideas throughout the world that lead to solutions for societal problems, Zenbird, which posts information about sustainability in Japan to a worldwide audience and Circular Economy Hub, which supports corporations and municipalities that want to promote the circular economy. With these efforts in mind, we have rebranded our media Kajifull, which until now has delivered useful ideas for everyday life, as a web magazine for information on sustainability, to post information for ordinary residents and consumers that supports their lives.
At Life Hugger, we will post useful information for realizing more pleasant lives for people and the earth. We will do this as media that connects residents and consumers interested in sustainable lifestyles, services and product development that considers the environment, corporations and organizations that make sustainable efforts, as well as individuals.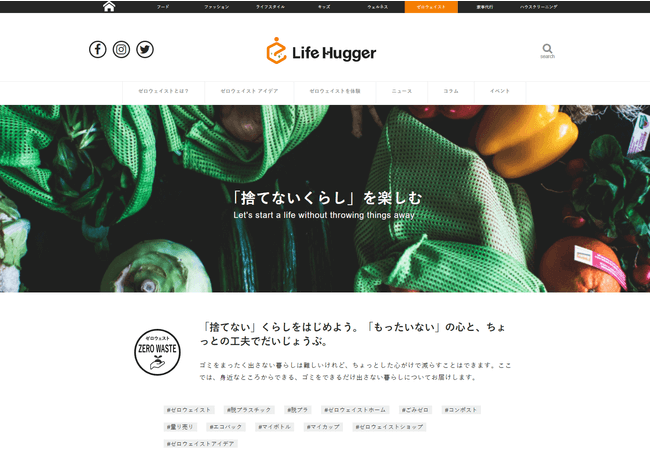 About Future Developments
Introducing Ideas and Products that are Useful for Realizing Zero Waste Lifestyles
Life Hugger will gather and introduce information on products, services and efforts helpful in reducing waste in our lives. We will also introduce information on bulk stores, cafes and restaurants where readers can experience zero waste.
Delivering Information on Products and Services Related to Living Sustainable Lives
Life Hugger will conduct interviews with business people who develop and provide products and services that support sustainable lifestyles. Through experience-based reviews of products and services, we will also deliver useful information for making choices for a sustainable life.
Sharing Efforts of People Realizing Lifestyles that are Pleasant for People and the Earth
Life Hugger introduces efforts from those realizing sustainable lifestyles that our readers can learn from. These include ethical consumption and reducing food loss, sustainable fashion, vegan diets, local production and consumption and eco housework.
About Life Hugger
Life Hugger is a web magazine that introduces information on ideas, products and services that help readers spend their everyday lives more richly and sustainably, based on the concept of "We only live our days and lives once, so let's stop and give life a big hug."
We introduce information that is useful in various ways, based on topics such as zero waste, eliminating plastic, ethical consumption, food loss reduction, sustainable fashion, fair trade, waste-free lives, regional circularity and more, that enable us to enjoy life and to pleasantly make better decisions every day for people, society and the environment.