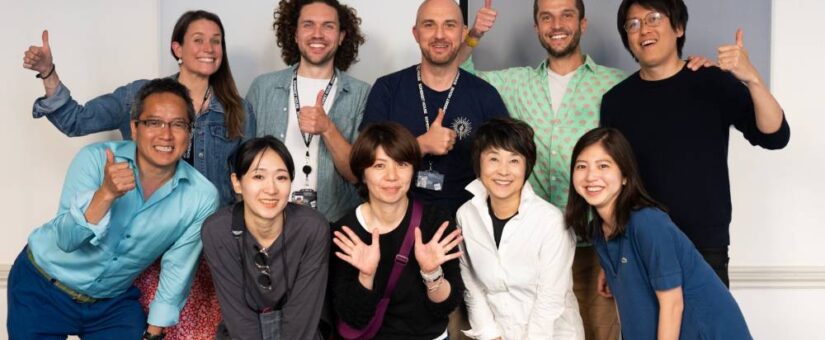 Harch collaborated with Wholegrain Digital on IDEAS FOR GOOD's 'Beyond Circularity 2023 Tour'!
On 2023年7月7日
Amsterdam, B Corp, Beyond Circularity, England, France, IDEAS FOR GOOD, London, Paris, social good, sustainability, sustainable tour, the Netherlands, Wholegrain Digital
The visit during our European tour, 'Beyond Circularity 2023,' which took place in June and covered three cities – London, Paris, and Amsterdam – was featured on Wholegrain Digital's website.
Wholegrain Digital is a British company that creates sustainable websites. The IT industry is often thought of as an "eco-friendly" industry that does not use a lot of resources, but in fact it has a large environmental impact when considered from the aspect of power consumption. The carbon footprint generated by data centers accounts for 2% of the total industry and is said to be not much different from the airline industry. Wholegrain Digital offers services such as the creation of sustainable websites and practical advice on how to reduce the environmental impact of websites. *Referenced from IDEAS FOR GOOD, "Ask Wholegrain Digital, UK. Can IT companies really be sustainable?" Wholegrain Digital and Harch have previously co-hosted the workshop on digital sustainability and well-being.
The Beyond Circularity 2023 Tour is a social good experience that took participants to London, Paris, and Amsterdam, three cities that are home to many unique examples of the circular economy, an economic and social concept that is attracting worldwide attention, over an eight-day period from June 8 to 15. The program was planned and organized by IDEAS FOR GOOD.
During the tour, Wholegrain Digital shared wide range of topics, from the company's thoughts and aspirations, to samples of sustainable websites they have provided to clients, to the growing interest in "digital sustainability" in the UK and other countries in Europe. As a member of the B Corp™ community, we also had discussions on how to promote sustainable business in general. *Both Wholegrain Digital and Harch have acquired B Corp™.
IDEAS FOR GOOD will continue to disseminate information on the circular economy.
[Reference] "Going Beyond Circularity with IDEAS FOR GOOD" | Wholegrain Digital
[Reference] "IDEAS FOR GOOD will hold 'Beyond Circularity 2023 European Circular Economy Tour'"
[Related Site] IDEAS FOR GOOD (in Japanese)