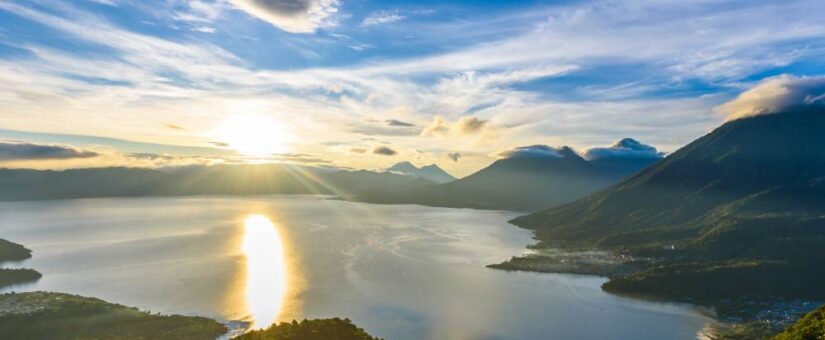 Circular Economy Hub will hold online learning program Circular X on "Nature positive through circular economy"
On 2023年6月26日
biodiversity, Circular Economy, Circular Economy Hub, Circular X, climate change, environmental regeneration, Ideas for solving social issues, nature compact, Nature Positive, Online Event
Since April 2021, Circular Economy Hub has been holding its monthly Circular X Series, a study program in which participants can learn about the future image of the circular economy spreading in various industries and fields.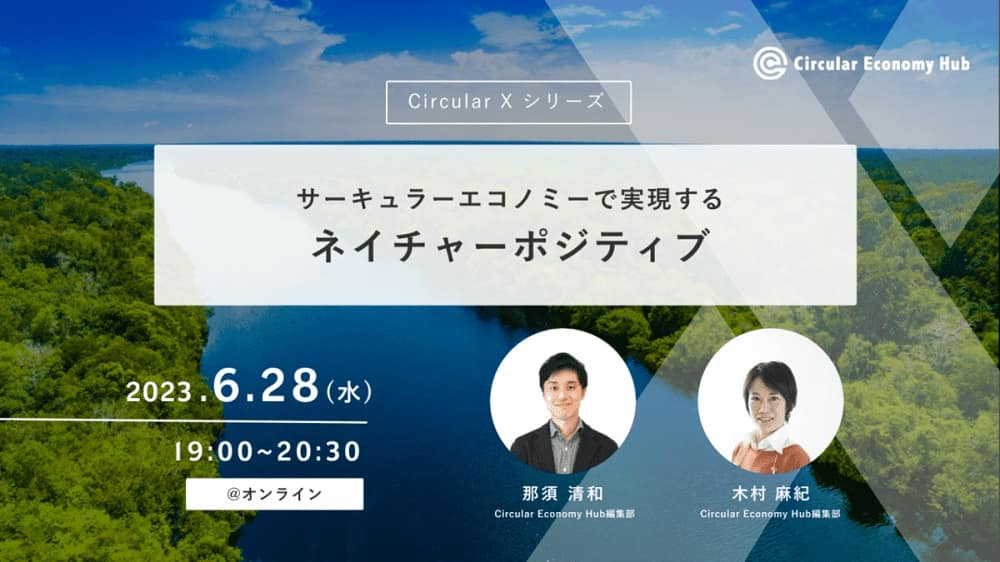 Theme for June 2023 features "nature positive achieved in circular economy"
In this month's program, we will explore the path to contribute to biodiversity conservation, environmental restoration, and the realization of nature positive* by promoting the circular economy, introducing the latest case studies and discussions from overseas.
*To reverse the loss of natural ecosystems that has been ongoing and put them on a path to recovery. In the 2030 Nature Compact adopted at the G7 Summit in June 2021, it is stated that nature positive will be realized by 2030 to achieve the 2050 vision of "a world in harmony with nature."
With the international imperative to halt the loss of biodiversity and put it on a trajectory toward recovery, it is becoming increasingly clear that the circular economy will play an important role in mitigating and regenerating biodiversity loss. The TNFD (Taskforce on Nature-related Financial Disclosures), which is a nature-related version of the TCFD (Task Force on Climate-related Financial Disclosures), and other disclosure frameworks for biodiversity and environmental restoration are being developed. In line with these developments, companies and regions will be required to create specific and effective business activities as well as establish methods to tackle environmental restoration using the circular economy as a tool.
In this issue, we will discuss the potential of the circular economy as a solution for biodiversity conservation and nature positive from various perspectives, including finance, supply chain, and business evaluation, based on the latest discussions at the World Circular Economy Forum held at the end of May 2023.
Event Time / Date: 7:00 pm- / June 28
[Reference] "Nature positive achieved in the circular economy – Online learning program Circular X" will be held on 6/28 | Circular Economy Hub (in Japanese)
[Related Site] Circular Economy Hub (in Japanese)