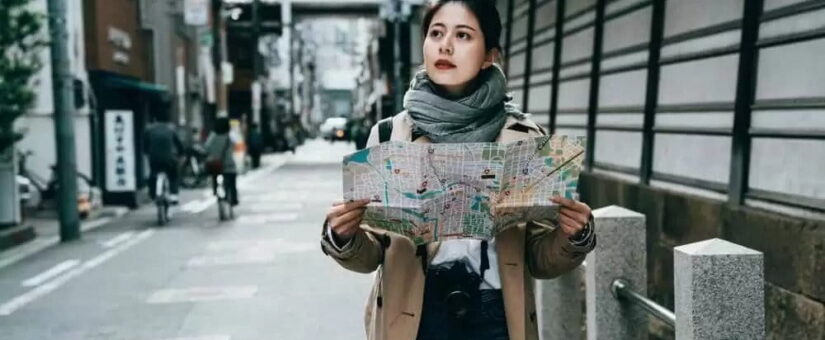 IDEAS FOR GOOD to hold one-day tour "Experience Circular Design Inheriting the Wisdom of the Edo Era"
On 2022年10月11日
circular design, Circular Economy, Edo Era, Edonomy, IDEAS FOR GOOD, Kuramae, One-Day Tour, SDGs, sharing economy, Tokyo
On October 15th, IDEAS FOR GOOD, the web media site operated by Harch that gathers ideas to further improve society, is holding an event titled "Experience Circular Design Inheriting the Wisdom of the Edo Era. Tokyo / Kuramae One-Day Tour."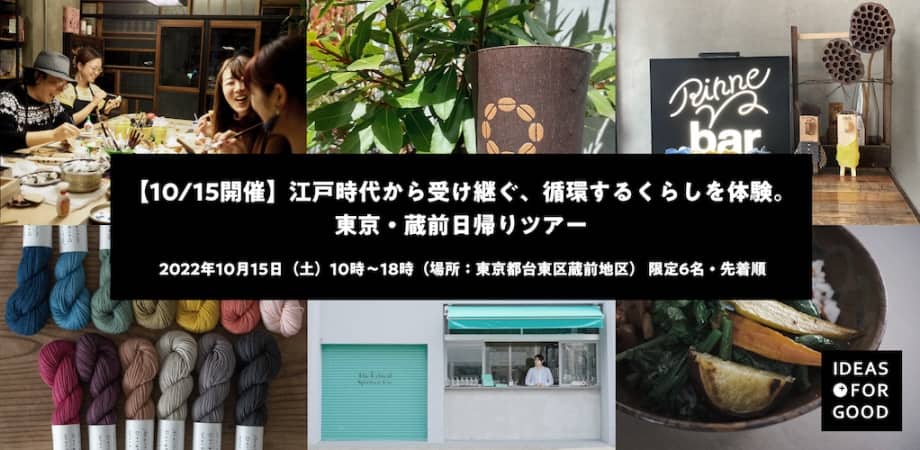 The lingering summer heat and the occasional cool breeze are both signs telling of the arrival of autumn. Since the COVID-19 pandemic began, there are certainly many people who have not traveled for a long time. Japan's capital Tokyo, known as Edo in past times, is an excellent place for your first travel destination in a long while. Participating in the IDEAS FOR GOOD original on-site tour, where you can experience the essence of the circular economy, which is gaining attention worldwide, is a great way to enjoy your time in Tokyo.
As various issues such as climate change, resource depletion, and the loss of biodiversity manifest, the world is now demanding a shift from a linear economy, which involves mass production, mass consumption, and mass disposal, to a circular economy, which realizes a sustainable economy and society where resources are reused without creating waste or pollution. However, it is said that in the latter half of the 12th century, circular society lifestyles and manufacturing were already being carried out in Edo, the former name for Tokyo.
For example, in the Edo era, where residents had to live their lives with limited resources due to Japan's isolation from the world, a lifestyle with nature and circularity took root, items were fixed when they were broken, and everything including food waste and excrement was returned to the earth. Clothes were reused and recycled, and in tenement houses a sharing economy was practiced. In the Edo era, people practiced a lifestyle in which all food, clothing and shelter resources were thoroughly utilized.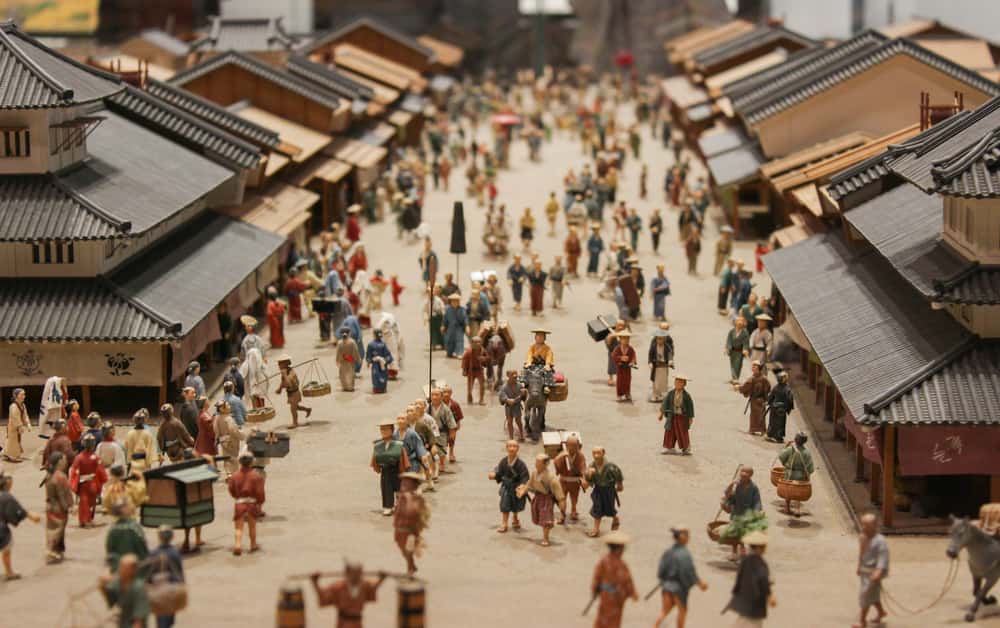 The wisdom of people who lived in the Edo era has actually gone beyond its own era and has been for a long time inherited in present day Tokyo. You can take a glimpse into the essence of various places in Tokyo. IDEAS FOR GOOD has planned a one-day tour where participants can go around 5 spots where they can learn about the circular lifestyle of the Edo era and enjoyable, stylishly, and comfortably experience its essence in present day Tokyo.
The travel destination is the Kuramae area, a shitamachi area for common people that represents Tokyo. It has flourished as a manufacturing town, and many wholesale businesses are lined up here. In recent years, stylish cafes, restaurants, and coffee shops have opened here, and it is a popular area for young people.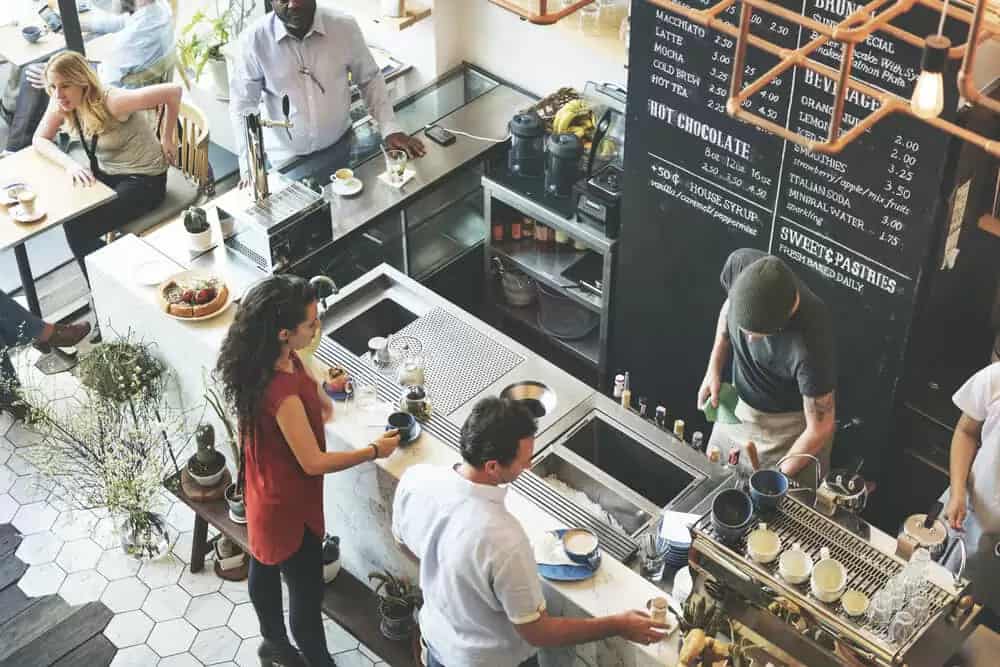 Kuramae is an area that has gotten a lot of attention. This is a one-day tour where you can go beyond space and time and see the circular lifestyle of the Edo era, as well as the circular hot spots of present day Tokyo. We hope you enjoy this chance to learn about and experience a circular society along with the IDEAS FOR GOOD editorial team.
Recommended for:
Those who are interested in sustainability and the circular economy
Those who are interested in the sustainable culture of Japan
Those who want to know the unique sustainable culture of Japan that can be conveyed to people overseas
Those who want to look around Tokyo spots from a sustainable society perspective
Those who want to know places where you can experience Tokyo's circular economy from the perspective of clothes, food and shelter
We also welcome anyone else who may be interested in this topic.
Program Details
IDEAS FOR GOOD to hold one-day tour "Experience Circular Design Inheriting the Wisdom of the Edo Era" (In Japanese)