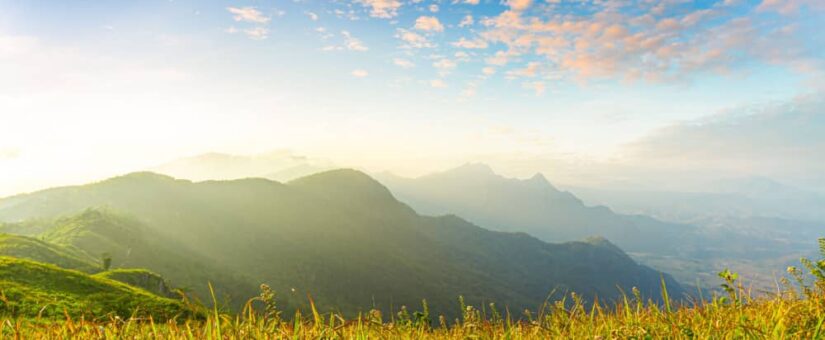 IDEAS FOR GOOD held online event Climate Creative Cafe vol.3 "How to plan to address the climate crisis"
On 2023年3月10日
Climate Creative, Climate crisis, Democratize, IDEAS FOR GOOD, plan, planning skills, social issues, sustainability, sustainable
IDEAS FOR GOOD, Harch's web media platform which gathers ideas for improving society, held an online event "Democratize creativity – How to plan to address the climate crisis (Climate Creative Cafe vol.3)" with Members Co.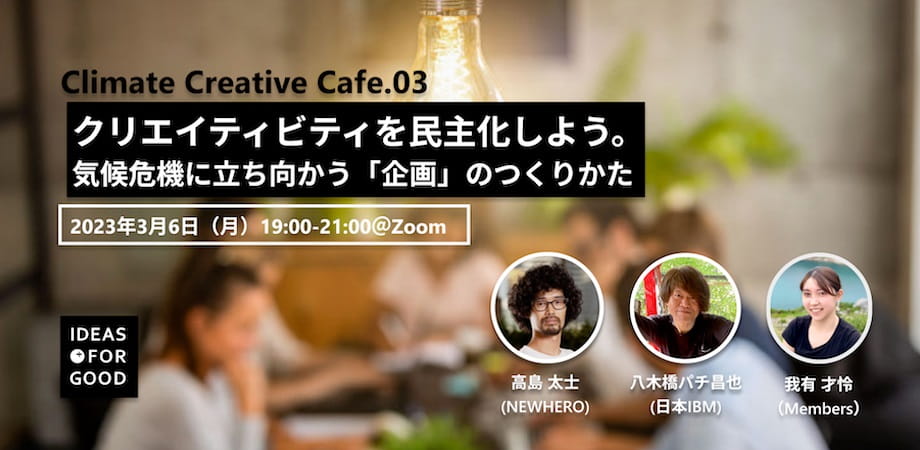 IDEAS FOR GOOD is implementing the "Climate Creative" project, which aims to tackle the climate crisis through creative ideas, communication, and business models, in cooperation with Members Co. Climate Creative Cafe is a series of events that will focus on the innovative approaches of individuals in various industries, organizations, and positions to solve issues related to the climate crisis and link them to actual actions together with participants.
The event theme was "Planning to address climate crisis"
The third session featured how to plan to address the climate crisis. Creativity is essential to tackle various social issues, including the climate crisis, in order to come up with ideas that excite people, communicate in a way that leaves no one behind, and create new value for businesses. IDEAS FOR GOOD has also introduced creative ideas such as "shoulder-high benches" and "credit cards that show CO2 emissions" to communicate the climate crisis.
When we hear the word "creativity," what comes to mind are skills such as art and design, which seem to be possessed by extraordinary people. However, the circle of such initiatives can be expanded if each of us demonstrates our own creativity. Everyone involved in the climate crisis in business and in daily life must hone their "creativity" and "planning skills" and expand them through communication.
This event welcomed Taishi Takashima, a visual director specializing in social good, and Masaya Pachi Yagihashi, a collaboration energizer at IBM Japan, who connects people and organizations toward a sustainable future. We discussed the power of planning to tackle the climate crisis and how to harness everyone's creativity.
[Reference Page] "Democratize creativity – How to plan to address the climate crisis (Climate Creative Cafe vol.3)" will be held on 3/6 | IDEAS FOR GOOD (in Japanese)
[Related Sites] IDEAS FOR GOOD (in Japanese)