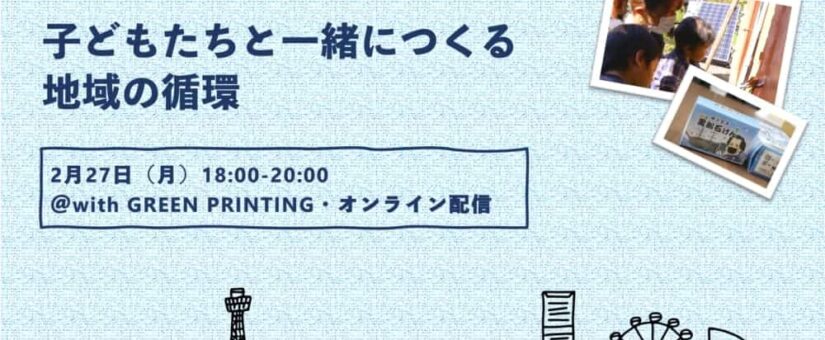 Circular Yokohama held event "Yokohama Local Circular Economy Seminar Vol.2"
On 2023年3月17日
Children, Circular Economy, Circular Economy Plus, Circular Yokohama, people, planet, profit, Regional Circulation, SDGs, southern part of Yokohama, Yokohama
Circular Yokohama, Harch's online platform that aims to promote the circular economy in Yokohama, held the event "Yokohama Local Circular Economy Seminar Vol.2: Southern Part 'Regional Circulation Created with Children'" on February 27. The event was held in collaboration with NPO Yokohama Community Design Lab and YOKOHAMA Living Lab Support Office.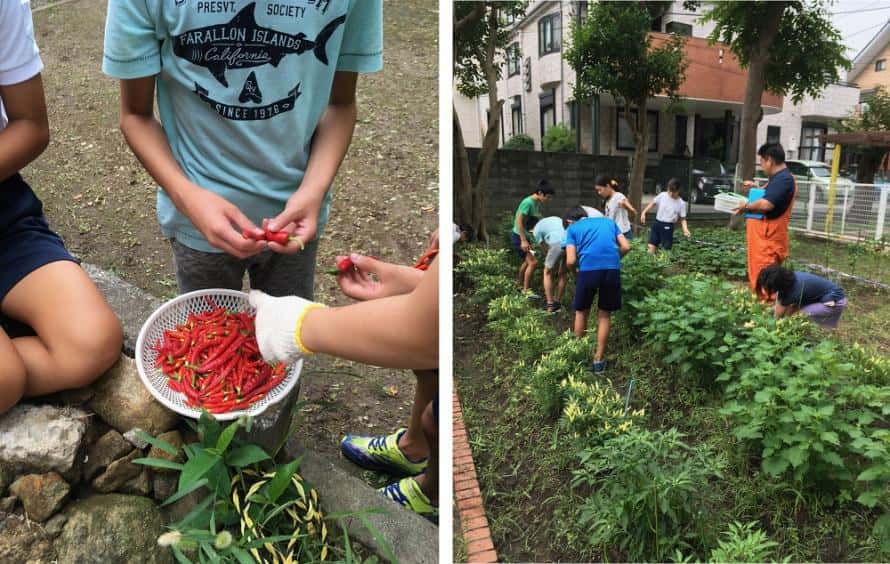 The Yokohama Version of the Circular Economy Seminar is a series of three special seminars designed to learn about the Circular Economy in practice in various parts of Yokohama, and to explore the possibilities for future collaboration and further development. It aims to realize "Circular Economy plus*," a vision of regional economic circulation for Yokohama that was developed through dialogue among Living Labs in various parts of Yokohama.
In this series of three seminars (Northern, Southern, and Western), we discuss the potential of each region with participants, inviting as guests practitioners who are developing community-based circular businesses and projects in three different areas of Yokohama City, each with different regional issues and characteristics.
This second session was held in the southern part of Yokohama City. The theme was "Regional Circulation Created with Children." In the southern part of Yokohama, there are many activities in which children and adults work together to create circulation and enliven the community. How do the circular economy, children, and education intersect to create value for the region?
This time, we welcomed as a guest Yuki Kawahara, Representative Director of YOKOHAMA Living Lab Support Office, a general incorporated association based in Isogo Ward, Yokohama City, which has been continuing local living lab activities, and Representative Director of Solar Crew Inc. Also invited was Natsumi Okui, representative of Amandarina LLC, a member of the SDGs Yokohama Kanazawa Living Lab, which is based in Kanazawa-ku, Yokohama, and has worked with children from Segasaki Elementary School to create Kanazawa-ku local products such as "Kanazawa Hachimi" and "Kurofune Soap."
Also, Tomo Kiriyama, a teacher at Segasaki Elementary School, and Dan Asaba, a children's art producer and leader of Asaba Art Square, who serves as chairman of the Kanazawa Bunko Art Festival and Executive Committee joined this event. Another guest was Nozomi Takeoka, representative of Yume Radio, a general incorporated association based in Kanazawa Ward that operates "Mama Yume Radio," a community where local mothers take on the challenge of producing radio programs and becoming personalities. The participants then learned how to create rich connections within the community from various perspectives such as "children" x "food, agriculture, art, vacant houses, and mothers."
*What is "Circular Economy Plus"?: Circular Economy Plus is a new socio-economic vision that aims to simultaneously solve Yokohama's environmental, social, and economic problems and realize the well-being of Yokohama citizens by not only circulating resources and products but also empowering people through circulation. It is the result of a series of dialogues among the private organizations operating the Yokohama Living Lab in order to achieve a good balance of all 17 SDGs within the local economy. The word "Plus" means to add the perspective of people to planet (environment) and profit (economy).
Here is what they talked about
The potential of the southern part of Yokohama City and the Keikyu Line area as a zone for promoting circular economy
Practice of circular agriculture in the city and efforts to utilize vacant houses
The potential of children and education in promoting circular economy in the region
This event is recommended for
Those interested in Circular Economy practices in Yokohama City
Those interested in the relationship between education, children, circular agriculture/food, and art and the circular economy
Those interested in community development and community building using vacant houses
Those who want to think together about the potential of the southern part of Yokohama City and the Keikyu Line area
Those who are interested in practicing a circular economy rooted in the community
Anyone else who is interested
[Reference] "Yokohama Local Circular Economy Seminar Vol.2: Southern Part 'Regional Circulation Created with Children'" will be held on 2/27 | Circular Yokohama (in Japanese)
[Related Site] Circular Yokohama