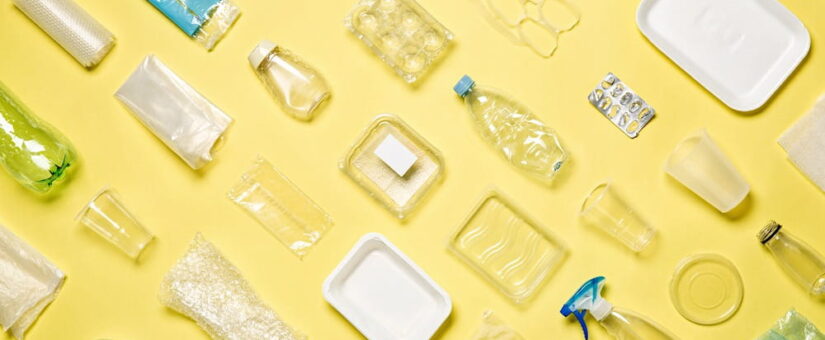 IDEAS FOR GOOD presents "Exploring alternatives to 'plastic-free' for a carbon-neutral society with European case studies"
On 2023年11月15日
Bio-based Plastic, biomass resource, carbon-neutral society, Circular Economy, Europe, Harch Europe, IDEAS FOR GOOD, plastic free, SDGs, social good, sustainability, sustainable
IDEAS FOR GOOD, a web media that collects ideas for making society better, will hold an online event "Exploring alternatives to 'plastic-free' for a carbon-neutral society with European case studies" with Mitsui Chemicals, Inc. and Members Co., Ltd. on November 16.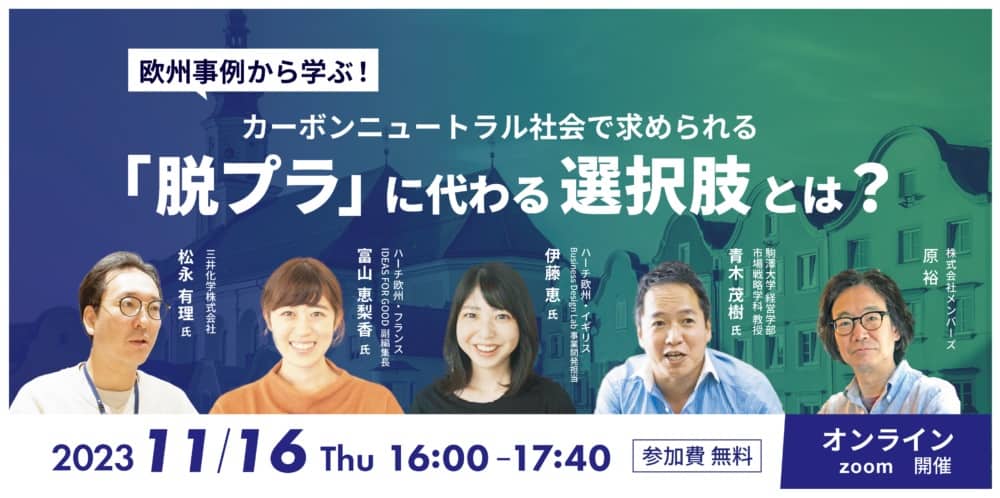 Amidst calls for global warming and plastic waste issues, "plastic-free" is gaining momentum around the world, and familiar plastic products such as straws and cups are being shunned these days. However, plastic is used everywhere in our daily lives because of its convenience.
Against this backdrop, as a measure toward a carbon-neutral circular economy, Japan is required to rapidly increase production and demand for biomass plastics, with the goal of increasing the amount of biomass plastics to 2 million tons by 2030.
Currently, about 10 million tons of plastics are used in Japan, of which only 80,000 tons are bioplastics as of 2021. As part of the movement to reduce the impact of petroleum-based plastics on global warming and to realize a circular economy, the adoption of biomass plastics has been progressing in various fields in recent years, especially in Europe.
The chemical industry accounts for about 6% of global GHG emissions, and more than 5% in Japan.
"The chemical industry is an industry that produces a variety of products from carbon and hydrogen. On the other hand, as a chemical company that handles carbon, we can contribute to the reduction of CO2 emissions by changing the origin of carbon,"
says Yuri Matsunaga of Mitsui Chemicals, Inc. The company and IDEAS FOR GOOD have launched a series of "Thinking about the Material of Materials" in 2022, following reform companies to solve environmental problems from materials.
This event will unravel the importance of biomass plastics and the global movement, introducing advanced efforts by European and U.S. companies. Our guest speaker will be Professor Aoki, who is currently a visiting researcher at Aalbourg University in Denmark, who will also talk about the local realities from the perspective of a European resident from the UK, France, and Denmark.
We are looking forward to your participation, whether you are in charge of materials procurement, researching sustainable product development and European case studies, or just want to know more about biomass plastics.
Event Time / Date: 4:00 pm- / November 16
[Reference] "Learning from European Case Studies! What is the alternative to 'plastic-free' required in a carbon-neutral society?" will be held on 11/16 | IDEAS FOR GOOD (in Japanese)
[Related Site] IDEAS FOR GOOD (in Japanese)