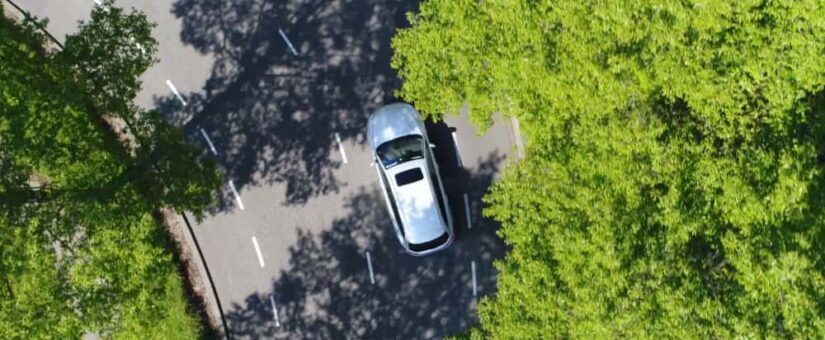 Circular Economy Hub to hold learning program Circular X on "ELV Regulation and EU's vision for automotive industry circularity"
On 2023年11月22日
car, Circular Economy, Circular Economy Hub, Circular X, ELV, ELV Regulation, End-of-Life Vehicles, EU, Europe, vehicle
Since April 2021, Circular Economy Hub has been holding its monthly Circular X Series, a study program in which participants can learn about the future image of the circular economy spreading in various industries and fields.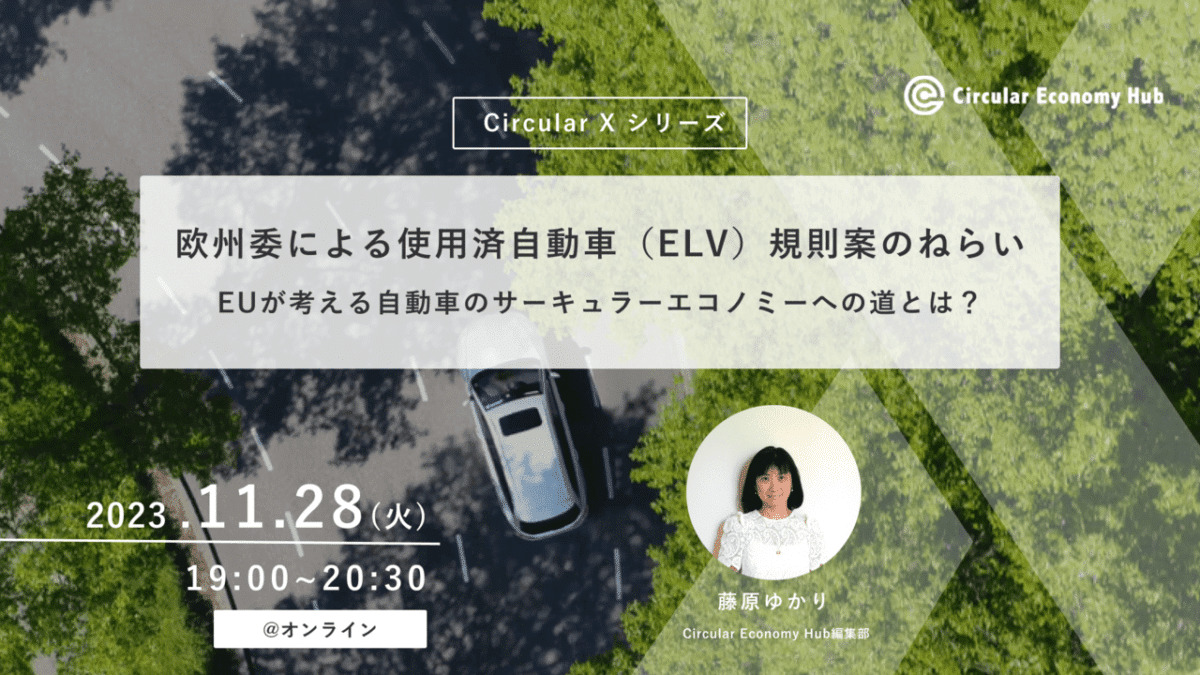 In July of this year, the European Commission published a proposal (bill) for an End-of-Life Vehicles (ELV) Regulation that would significantly revise the current End-of-Life Vehicles Directive. The proposed new End-of-Life Vehicles Regulation will serve as a tool to promote the Circular Economy in the automotive industry under the EU's Green Deal and Second Circular Economy Action Plan.
The current Directive was introduced with the aim of reducing the environmental impact of end-of-life vehicles through their proper disposal. The revised Directive focuses more heavily on the circularity of vehicles and has the aspect of being an environmental regulation as well as a strict industrial regulation. The Commission has stated that the new legislation will focus on "quality" in all requirements, meaning improved quality in all aspects of the design, production, recovery, and recycling of vehicles that promote circularity. Specific requirements and target figures will be put in place to promote the transition from the linear to the circular economy, and the automotive industry, which will have to respond, is said to be facing a historic turning point.
What does the proposed new regulation seek to achieve in order to promote the circular economy in the automotive industry? In this online issue, Circular Economy Hub's European-based reporter, who has been following the developments on the ground, provides an overview of the proposed EU End-of-Life Vehicles Regulation and its impact on the industry.
Event Time / Date: 7:00 pm- / November 28
[Reference] "The European Commission's ELV Regulation: What is the EU's vision for the vehicle circular economy?" will be held on 11/28 | Circular Economy Hub (in Japanese)
[Related Site] Circular Economy Hub (in Japanese)