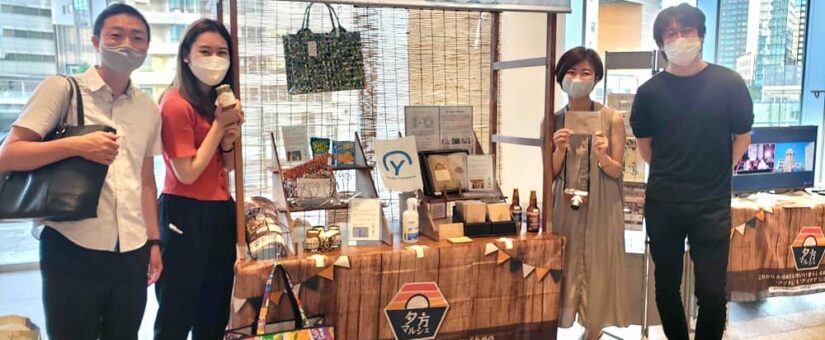 Circular Yokohama contributes to local circular market "Yokohama Yugata Marché"
On 2022年8月5日
Circular Economy, Circular Yokohama, food waste, Inclusive society, Local production for local consumption, SDGs, Woo-By.Style, Yokohama, Yokohama city, Yokohama Yugata Marché
Circular Yokohama is a platform run by Harch, for accelerating the circular economy in Yokohama City. It is participating in Yokohama Yugata Marché, which is a local circular market.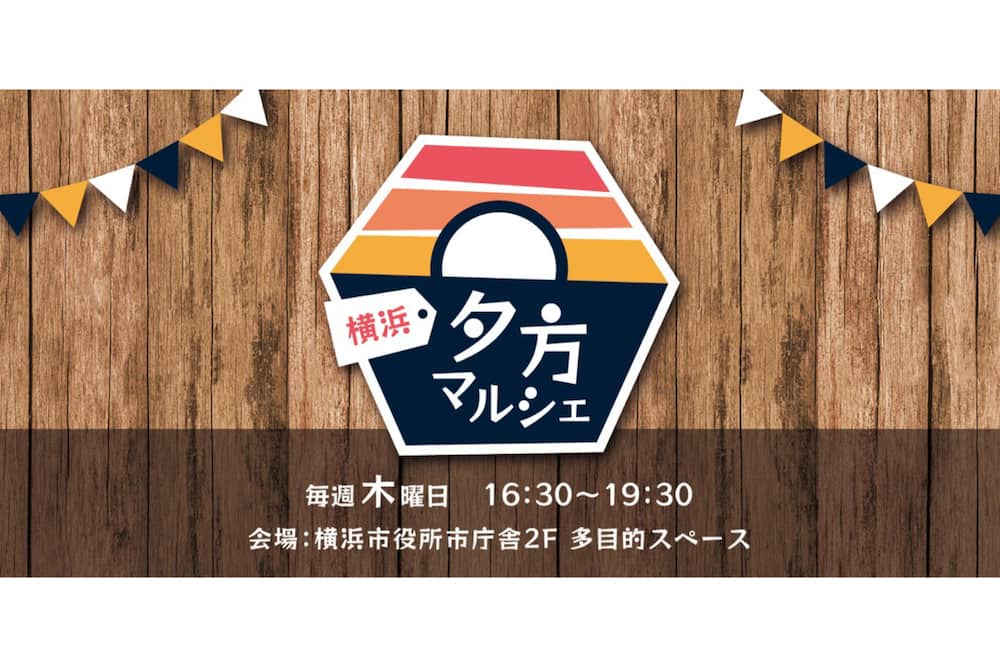 Yugata Marché combines the Japanese word for "evening" and the French word for "market." Yokohama Yugata Marché is the opening market for the "Enjoyable and affordable! SDGs 'Yugata Marché'" market that the company Woo-By.Style (in Japanese) has begun developing. Woo-By.Style runs handmade shops, holds events and markets, and conducts planning and operations for regional facilities and commercial establishments. Yugata Marché is a way of solving issues through markets. It solves issues facing individuals, companies and organizations living in local areas by connecting people.
Starting with the holding of Yokohama Yugata Marché at Yokohama City Hall on July 7 2022, ties with terminal stations in Yokohama City and other cities will be deepened, and these efforts are being expanded to multiple locations.
Circular Yokohama is contributing to the Marché with a special collaboration and is providing informational content related to the circular economy, as well as exhibiting and selling circular products within Yokohama City.
Check out the event outline below. We would love to see you at the Marché venue if you are interested.
Yokohama Yugata Marché: Event Outline
Date: Every Thursday 16:30-19:30
Venue: Yokohama City Hall 2F Multipurpose Space
Sponsored by: Hometown Festival Project (Joint project by Woo-By.Style Co., Ltd. and Calcit Co., Ltd.)
Supported by: Yokohama City Policy Bureau, Yokohama City Environmental Creation Bureau, Yokohama City Health and Welfare Bureau, Yokohama City Agricultural Cooperative (Planned)
Special Collaboration: Yokohama Living Lab Support Office, Circular Yokohama (Harch), Uotoki Co., Ltd.
Yokohama Yugata Marché: Features
Food waste / local production for local consumption / inclusive society
At Yokohama Yugata Marché, these 3 issues of food waste, local production for local consumption, and an inclusive society are brought up, and the following kinds of products are sold.
Food waste: Non-standard goods and food products that are near their expiration date, from products and dining establishments in Yokohama City, are gathered, processed, packed and sold.
Local production for local consumption: Locally produced and consumed products are sold to revitalize the local economy. These include fresh and delicious vegetables made in the city, processed goods, and upcycled miscellaneous goods born from regional issues.
Inclusive society: People who work while dealing with both childcare and nursing care, who are fighting illnesses or dealing with handicaps, sell handmade goods and processed food products made with a variety of working styles.
Yokohama Circular Design Exhibit, which promotes the circular economy
At the booth that Circular Yokohama has set up in a special collaboration, we share information regarding our efforts to speed up the circular economy in Yokohama City.
This booth, titled "Yokohama Circular Design Exhibit," was created with the goal of giving visitors an opportunity to see and feel efforts regarding the circular economy in Yokohama City until now (in Japanese), collected by Circular Yokohama.
The products we exhibit and sell at Yokohama Yugata Marché are as follows.
We plan on gradually updating and expanding the product lineup. In addition, these efforts do not just include product exhibits and sales. We also plan on listening to the thoughts of people involved in the production process and providing content that enables you to learn the regional issues behind those thoughts.
If you are interested in visiting the Yokohama Circular Design Exhibit, you can contact us anytime with the following inquiry form.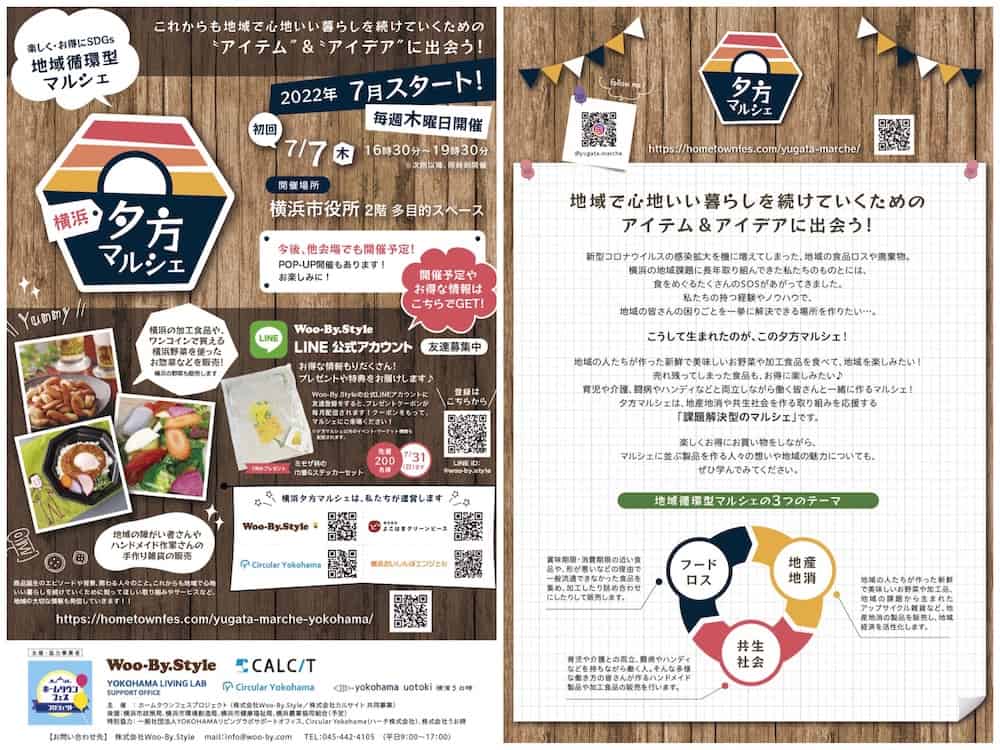 We look forward to seeing you there.
[Reference Site] Circular Yokohama "Getting closer to the circular economy. Harch participates in local circular Marché "Yokohama Yugata Marché" (in Japanese)
[Related Site] Circular Yokohama