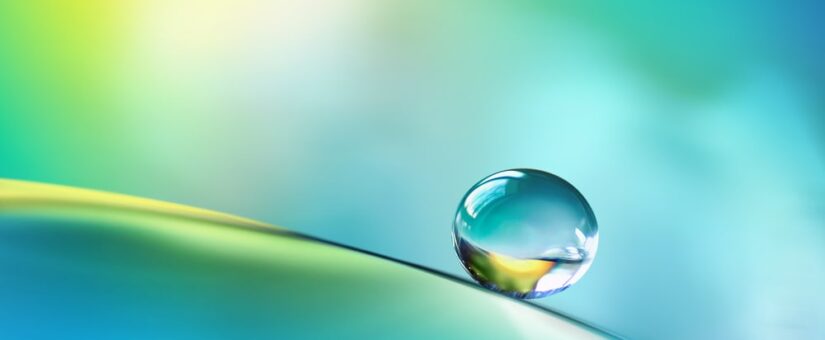 Circular Yokohama starts 6-part "Circular Designer Training Course" with Kanagawa University
On 2022年8月4日
circular design, circular design thinking, Circular Designer Training Course, Circular Economy, Circular Yokohama, environmental burden, event, Kanagawa University, workshop
Circular Yokohama is Harch's platform for accelerating the circular economy in Yokohama City. With the cooperation of Kanagawa University, we are starting a "Circular Designer Training Course" consisting of 6 sessions.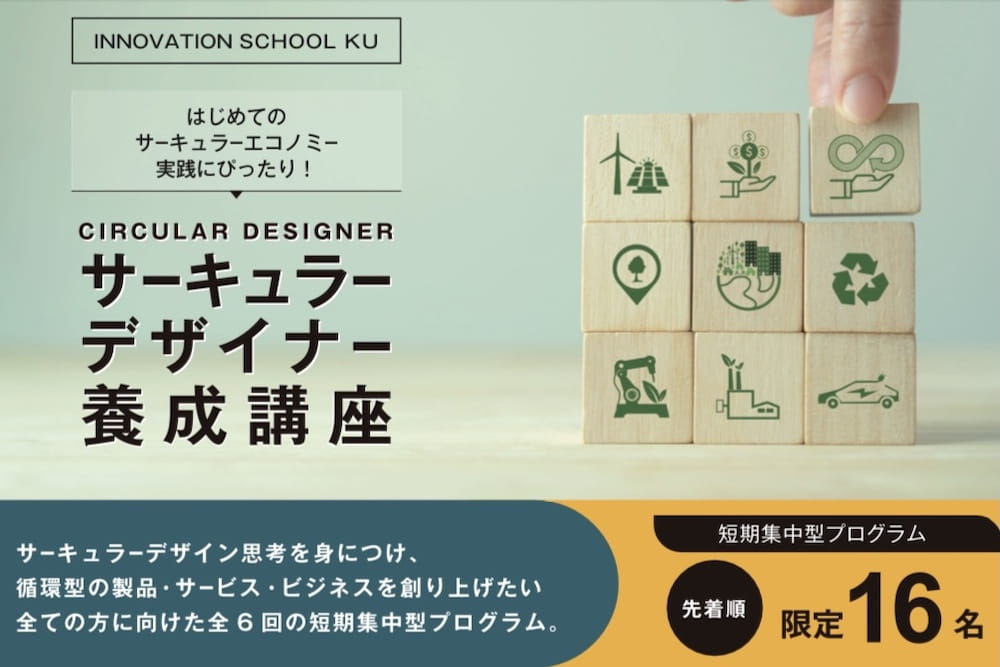 The Circular Designer Training Course is a workshop for learning circular economy thought, so that participants can actually apply circular economy concepts to services and product development.
The circular economy is not only a way to reduce environmental burden. It is also gaining attention as a chance to have different economic results than before, as well as create new kinds of employment.
This course is a 6-part, short term intensive program aimed at anyone who wants to create circular products, services or businesses. Participants discuss problems they would like to see solved, and circular products, services and business ideas for solving those problems are thought of based on the circular economy.
Anyone can participate, from students to working adults. Please check out the following event outline. We would love to see you participate.
Kanagawa University "Circular Designer Training Course" Event Outline
Event Period: October 5 2022 – December 14 2022
*The event period consists of 6 sessions. For the event schedule, please refer to the "course contents."
Event Time: 19:00-21:00
Venue: Kanagawa University Minato Mirai Campus KU Port Square (Access) (in Japanese)
Capacity: 16 people
Course Fees: 58,000 yen *For information on the discount system, please check the event details page. (in Japanese)
How to Apply: Event details page, bottom part. Click on "Course Applications"
Application Period: July 12 2022 – September 21 2022
*If there is space after the application period, the deadline will be extended.
Instructor Profile
Yu Kato (Harch Representative)
Graduated from the Education Department of Tokyo University. He founded Harch in 2015. The company manages IDEAS FOR GOOD, an idea magazine for solving societal problems, as well as Circular Economy Hub and Circular Yokohama.
Course Contents
1st Session October 5 (Wed.) "What is the Circular Economy?"
Participants learn basic knowledge regarding the circular economy, including an introduction, business models, and advanced case studies from Japan and overseas.
All participants share their ideas and give feedback to each other.
2nd session October 19 (Wed.) "What is Circular Design?"
Participants are introduced to circular design, and learn design strategies and methods, and design processes.
3rd session November 2 (Wed.) "Problem Making Workshop"
Each participant creates problems that they would like to solve using circular design thought.
4th session November 16 (Wed.) "Idea Workshop (1)"
Participants think of their own circular products, services, and business ideas that will lead to solving the problems they brought up.
5th session November 30 (Wed.) "Idea Workshop (2)"
Ideas are fine-tuned from the perspective of DX (Digital Transformation).
6th session December 14 (Wed.) "Idea Presentations and Critiques"
All participants present their ideas and give feedback to each other.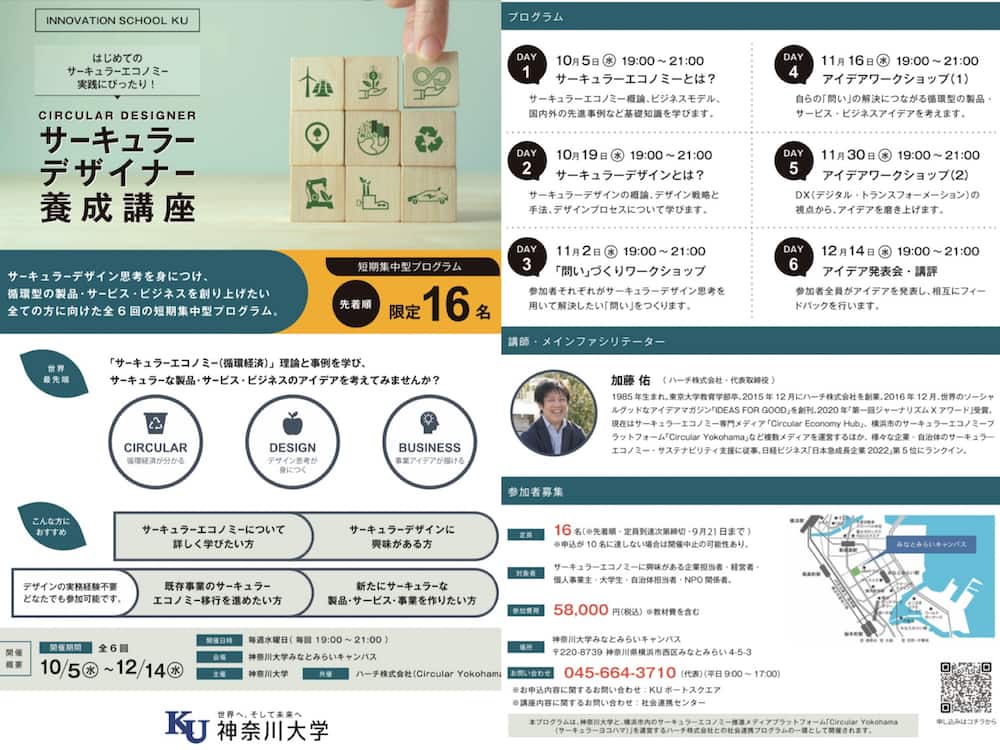 *For inquiries and details regarding this event, please check the event details page of Kanagawa University.
[Reference Site] Circular Yokohama "Circular Yokohama holds 6 Session 'Circular Designer Training Course' for learning circular thought" (in Japanese)
[Related Site] Circular Yokohama