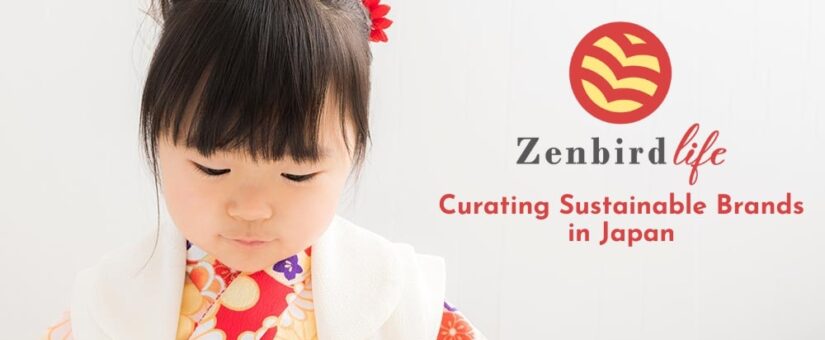 Zenbird.life partnership with Japan Sustainable Salon Association
On 2023年10月6日
curation site, hair salons, Japan Sustainable Salon Association, JSSA, sustainable brands, sustainable tourism, tourists, travel Japan, Zenbird Media, Zenbird.life
Our company-operated English curation site, "Zenbird.life," has partnered with the Japan Sustainable Salon Association, a general incorporated association, and has started listing hair salons that have received Sustainable Salon Certification.
What is Zenbird.life?
As travel restrictions due to the pandemic begin to ease, we are gradually seeing an increase in foreign tourists visiting Japan. Although the influx of inbound tourists is expected to grow further, it's not easy for sustainability-conscious visitors to find sustainable restaurants and shops in Japan. Since 2019, our company has operated an English web magazine, "zenbird.media," introducing various sustainable initiatives and news from Japan, such as environmentally-friendly cafes and sustainable fashion brands.
Leveraging the experience from zenbird.media, Zenbird.life introduces carefully selected sustainable brands from all over Japan in categories like zero-waste, plastic-free, vegan, ethical, and fair trade. It does this under various sections such as Eat & Drink and Experience, all in English. Collaborating with companies and organizations well-versed in each field allows for more insightful information dissemination. Furthermore, being featured on our site can help domestic sustainable brands, not yet recognized by English speakers, to gain visibility. Zenbird.life is continually considering partnerships with other organizations.
Zenbird.life
Service Offered: Curation of sustainable brands for visitors to Japan and foreign residents (in English)
What is the Japan Sustainable Salon Association?
The reality of the hair salon industry is its reliance on chemical wastewater, excessive resource utilization, and vast waste. This poses severe environmental issues, leading to resource depletion, global warming, and ecological impacts. Moreover, hairdressers are consistently exposed to harmful chemicals, coupled with harsh working conditions and low wages.
To address these environmental and societal challenges, the Japan Sustainable Salon Association (JSSA) was established to promote the transition to sustainable salons and contribute to industry advancement and a sustainable society. JSSA pushes for the prevalence of sustainable salons, which balance the industry's transition and consideration for both the environment and society.
Partnership Overview
The Japan Sustainable Salon Association certifies hair salons that provide beauty under strict criteria that do not stress the human body or the environment and have societal considerations. The Sustainable Salon Certification is based on a set of guidelines formulated from nine perspectives, including consideration for human health, the natural environment, space, energy resources, vision and values, water resources, waste, commuting, and societal consideration.
Zenbird.life, resonating with the philosophy of the Sustainable Salon Certification, decided to list all hair salons with this certification.
Based on this collaboration, the following five hair salons have been listed on Zenbird.life:
THE ORIENTAL JOURNEY (Chiba Prefecture)
Yohaku. (Ibaraki Prefecture)
Lita-Lab (Okinawa Prefecture)
coconiwa (Tokyo)
colorer (Tokyo)
These five salons employ various sustainable practices. Examples include using 100% biodegradable towels made from wood, introducing environmentally friendly detergents, offering fair-trade drinks and snacks, and using upcycled bags crafted by socially vulnerable individuals. Some even donate a portion of their sales to NPOs aiming for a sustainable society or participate in coral reef reforestation activities.
About Zenbird.media
"Zenbird.media" is a web magazine originating from Japan that presents sustainable ideas and initiatives in English. We focus on showcasing startups and NPOs tackling societal issues, unique regional development efforts, and sustainable lifestyle wisdom rooted in Japanese culture to an international audience. Our editorial team prioritizes delivering information that is genuinely helpful to readers by creating original content based on real experiences and observations of sustainable initiatives in Japan.
Currently, we particularly cater to the following types of readers:
Students and young individuals who are concerned about environmental problems and climate change, actively seeking solutions.
Consumers both domestically and internationally who question mass consumption culture and explore zero-waste alternatives.
Readers looking for ways to lead authentic lives free from gender constraints and searching for their own sense of belonging.
Female readers who aim to resolve gender-specific concerns and pursue self-realization.
The "Zen" in Zenbird represents "goodness" (what is good for society). We aspire to have "goodness" from all over Japan soar like a "Bird" to inspire people worldwide to discover the charm of Japan. These sentiments are embedded in the name Zenbird. (Operated by Harch)
Website: Zenbird.media
Themes Covered: Circular economy, climate change, SDGs, food waste, gender issues, women's wellness, sustainability
For Inquiries
Zenbird Media Editorial Team: Roger and Mishina
E-mail: contact@zenbird.media