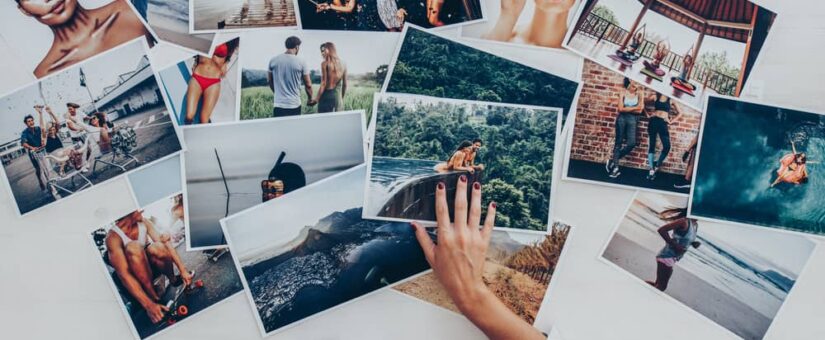 IDEAS FOR GOOD and Ohkawa Printing held joint event "The Future of Sustainable Media Communications with Paper and Digital in Mind"
On 2022年12月16日
brand activism, DEI, environmental issues, ESG, IDEAS FOR GOOD, Ohkawa Printing, SDGs, social issues, sustainability, web media, with GRENN PRINTING, zero carbon
IDEAS FOR GOOD, Harch's web media platform that gathers ideas for improving society, jointly held an event titled "Publish a Sustainable Future: The Future of Sustainable Media Communications with Paper and Digital in Mind," along with Ohkawa Printing, Co., Ltd.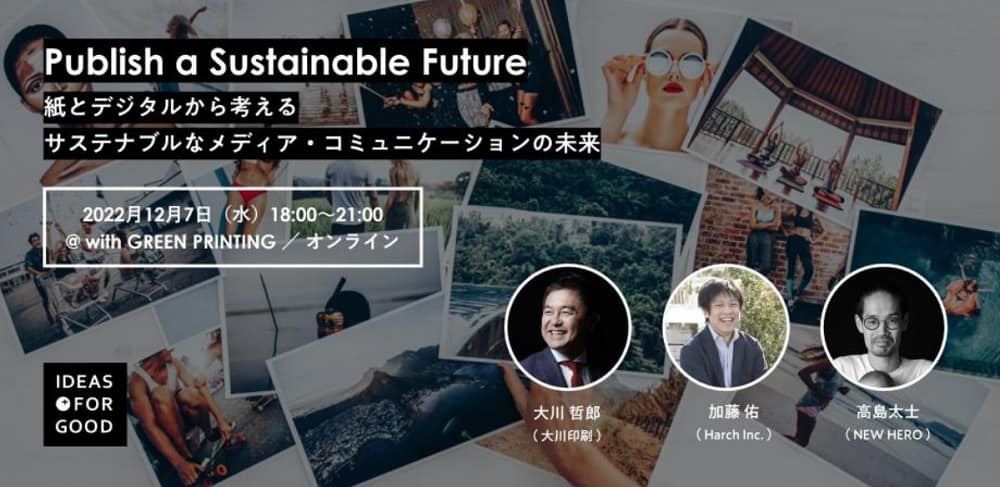 Various environmental and societal problems have increased, including the climate crisis and loss of biodiversity, Russia's invasion of Ukraine, and social divisions. With these issues come demands for corporations to take concrete action for solving them. Examples of these actions include ESG and the SDGs, decarbonization, sustainability, and DEI (Diversity, equity, and inclusion). Recent years have seen the creation of the phrase "brand activism."
In order for corporations to accurately convey these efforts and their value and to spread sympathy to stakeholders such as their clients, every medium must be effectively used. Examples include paper media such as business cards, promotional materials, and product packaging, as well as digital media such as web sites, movies, and social media, and new media styles that combine physical and digital. Furthering this kind of consistent brand communication is essential for making a positive impact.
On the other hand, even if a brand message asserts the benefits of sustainability, if those communication methods don't consider or secure sustainability, there is a risk that the SDGs and ESG will be increasingly criticized as ineffective over the years.
This is why Ohkawa Printing and Harch planned this special event together. Ohkawa Printing strives to be a socially conscious printing company that deals in sustainable solutions using paper, such as zero carbon printing, and Harch runs various digital media platforms in the sustainability field.
In this event, we introduced the form of sustainable media communication that will be required in the future, based on cutting edge knowledge and case studies from the perspective of paper and digital media. We deepened our understanding of these issues together with event participants. On the event day, Ohkawa Printing also showed a video regarding carbon neutral from with GRENN PRINTING, their studio for making videos to solve societal problems.
[Related Page] Peatix "Publish a Sustainable Future: The Future of Sustainable Media Communications with Paper and Digital in Mind【Ohkawa Printing× Harch Collaboration Event】" (in Japanese)
[Related Site] IDEAS FOR GOOD (in Japanese)