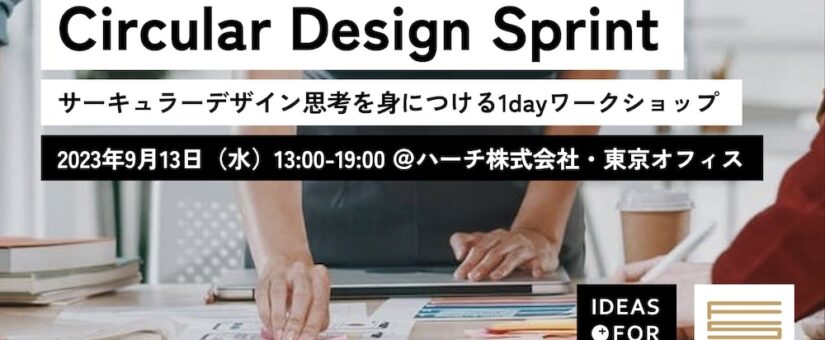 IDEAS FOR GOOD held event "Circular Design Sprint: 1-day workshop to learn 'circular design thinking'"
On 2023年9月22日
circular design, Circular Design Sprint, circular design thinking, Circular Economy, Circular Economy Hub, Future Sessions, IDEAS FOR GOOD, IDEAS FOR GOOD Business Design Lab, social good, sustainability, workshop
IDEAS FOR GOOD, Harch's web media platform which gathers ideas for improving society, held an event "Circular Design Sprint: 1-day workshop to learn 'circular design thinking'" on September 13, 2023.
As various environmental and social issues become increasingly serious, the circular economy is being called for as the next step away from the linear economy that involves mass production, mass consumption, and mass disposal.
To realize this, "circular design thinking" is required, which aims to regenerate natural systems by designing products that do not generate waste or pollution and by using raw materials and products for as long as possible. In order to build a recycling-oriented business model, it is necessary to holistically view the entire value chain, including raw material procurement, manufacturing, logistics, and sales, and to realize a transformation of the entire system, so "circular design thinking" is a way of thinking required not only of product designers but of all people.
The IDEAS for GOOD Business Design Lab, a co-creation-type business development lab improving society, collaborates with Future Sessions Inc., which has experience in facilitating co-creation projects for companies and local governments, and the Circular Economy Hub, a media company specializing in the circular economy. We offer Circular Design Sprint, a workshop program to acquire the essence of "circular design thinking." This time, we have condensed the Circular Design Sprint process into a short program that can be experienced in 6 hours.
*What is a design sprint?: A design sprint is a method of creating and validating prototypes based on a time-constrained five- to six-step process using design thinking as a base, with the aim of reducing risk when launching a new product or service to the market. The entire process is conducted intensively in a short period of time, such as five days, to discover opportunities to refine the product or service.
What is Circular Design Sprint?
Circular Design Sprint is a design sprint method that aims to reduce risks when companies bring new products and services to market, and to create and validate prototypes for product and service development that incorporate the concept of the circular economy. This is a short-term intensive workshop program.
Through the six processes of "Understand → Define → Sketch → Decide → Prototyping → Validate," participants will gain an understanding of the circular economy, make ideas, and create prototypes. The program is designed to help participants acquire "circular design thinking."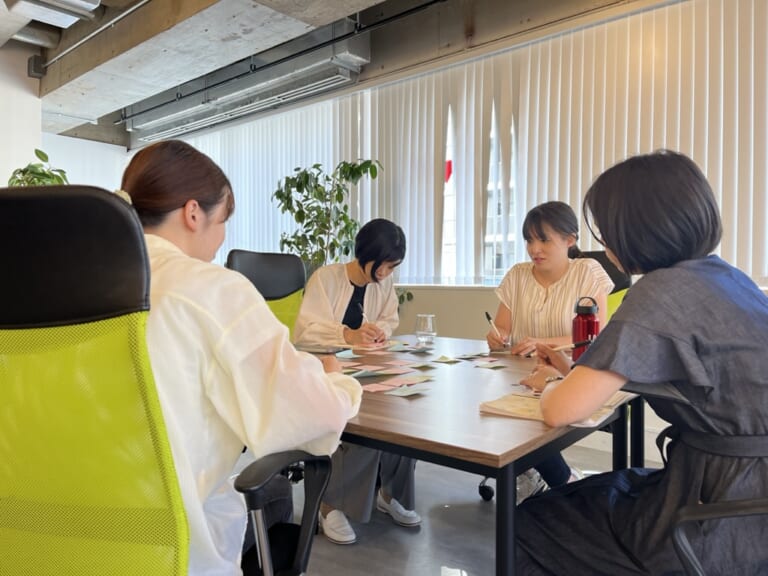 [Reference] "Circular Design Sprint: 1-day workshop to learn 'circular design thinking'" will be held on 9/13 | IDEAS FOR GOOD (in Japanese)
[Related Site] IDEAS FOR GOOD (in Japanese)
[Related Site] IDEAS FOR GOOD Business Design Lab (in Japanese)
[Related Site] Future Sessions Inc. (in Japanese)