Circular Economy Hub will hold event "Circular farming and public composting at Kamoshida Farm"
On 2023年6月12日
agriculture, Circular Economy Hub, Circular Farm, community, fieldwork, Kamoshida Farm, Public Composting, SDGs, sustainability, sustainable
Circular Economy Hub, an online platform for Circular Economy, will hold a fieldwork event, "Learning from circular communities: Circular farming and public composting at Kamoshida Farm," on July 15 in Mitaka City, Tokyo.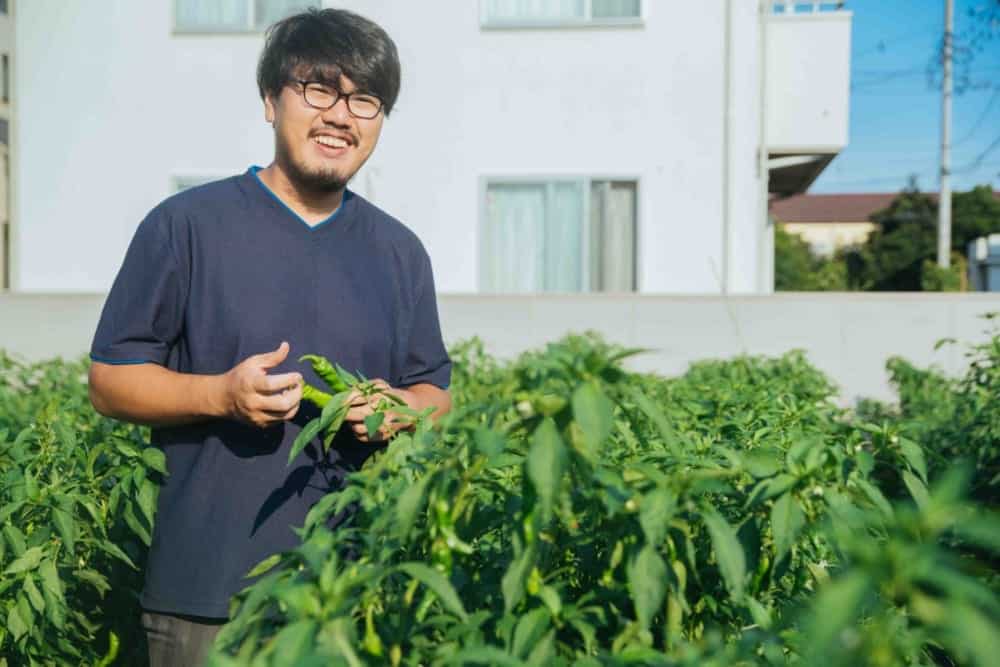 Circular Economy Hub organizes and manages fieldwork to visit the sites of front-runners in various industries that are active in the field of Circular Economy.
The theme of this event is "Community building through public composting and circular farms."
Food waste is said to account for about 30% of household combustible waste. It is well known that 80-90% of it is water, and that a great deal of energy is required for incineration. Composting is highly regarded as an effective tool for utilizing food waste such as food scraps as a resource. In other countries, composting is not only being addressed individually by individual households and stores, but also by local movements involving residents and farmers. Composting is becoming a driver for community and town building.
To this end, we will hold a program to learn from Jun Kamoshida of Kamoshida Farm in Mitaka City, Tokyo, about public composting and the system of circular farms.
Kamoshida has established and personally implemented a circular system called "public composting," which connects consumers and farmers around composting. As a composting advisor, he is also involved in the installation of public composting systems and human resource development throughout Japan, as well as promoting a national project in Nepal to convert food waste into compost.
Composting at Kamoshida Farm
After the primary treatment, in which food waste is mixed with bedding material that forms the base of the compost, the primary treated material is collected at the farm and subjected to a secondary treatment at a temperature of 60°C or higher to create "fully matured compost" that is more suitable for vegetable cultivation. For the bedding material, only materials that are within 20 kilometers of the region, such as fallen leaves and rice husks, are used.
In addition, Community Supported Agriculture (CAS) is introduced, where consumers pay farmers in advance and receive their produce on a regular basis. The farmer regularly delivers vegetables to consumers who agree to this system, and the food waste from the use of the vegetables is processed by the consumer at home for primary treatment, and then processed secondarily at the farm to become fully mature compost. This compost is used to grow and sell vegetables again, creating a local cycle.
About this program
This program consists of a "lecture part" in which Kamoshida will provide basic knowledge on the production of fully matured compost, the mechanism of public composting, and community design centering on compost, and a "fieldwork part" in which participants will observe an organic farm that grows about 40 kinds of vegetables per year and the site of compost production.
In addition, we will also visit "Nono," a vegetable market in Mitaka City that sells vegetables from Kamoshida's farm and is a kitchen of the town. "Nono" is a store that sells beans, spices, dry goods, alcohol, etc. in the quantities customers need, without using plastic or disposable containers. Next to the store, a shared kitchen is also operated where the store changes every day of the week. The unique management method of the shop, which is operated jointly by eight Mitaka City residents, can be experienced here.
Event Time / Date: 12:00 pm- / July 15
[Reference Page] "Learning at the Site of Circular Community – Circular Farm and Public Composting at Kamoshida Farm" will be held on 7/15 | Circular Economy Hub (in Japanese)
[Related Sites] Circular Economy Hub (in Japanese)