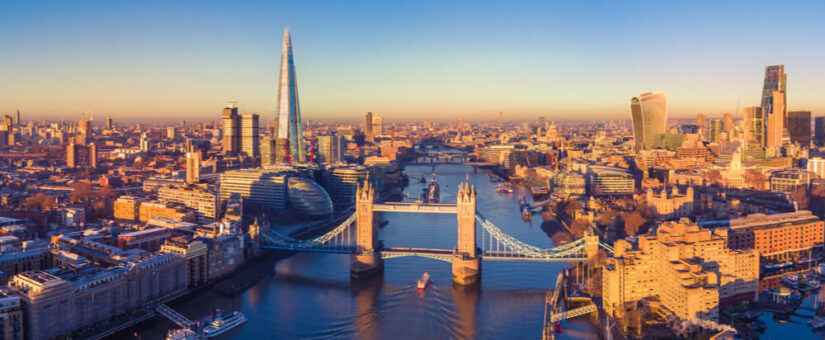 IDEAS FOR GOOD & Circular Economy Hub will hold online event featuring Europe's top sustainable circular cities
On 2022年1月31日
Amsterdam, Circular Economy, Circular Economy Hub, Europe's sustainable circular cities, IDEAS FOR GOOD, London, Paris, Schroders, sustainability, Sustainability Index, sustainable transformation
IDEAS FOR GOOD and Circular Economy Hub will hold an online event titled "On the front lines of urban development in Europe's sustainable circular cities: Amsterdam, London and Paris." The event delivers firsthand information regarding the latest trends in Europe's sustainable circular cities from members who currently reside there.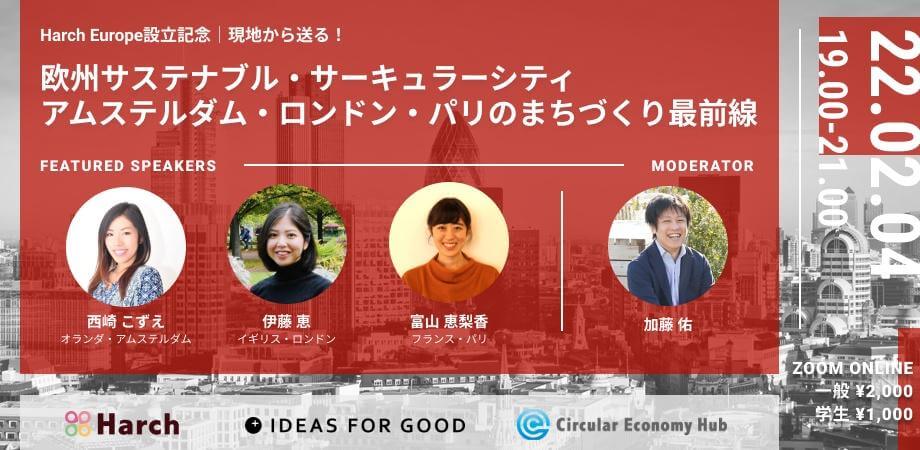 Europe has been ahead of Japan in aiming to implement sustainability and circular economies in the fields of government and business. Until now, the continent has been taking the lead in these areas. The 2021 Europe Sustainability Index ranked Amsterdam, the Netherlands, London, United Kingdom and Paris, France as top 3 cities. The ESI is published by Schroders, a company that specializes in ESG investments. Even among European cities, these cities often attempt to introduce new policies. Through the trial-and-error implementation of these various policies, these places inspire other countries and cities.
How do the current efforts of Amsterdam, London and Paris seem from the perspective of people currently living there? In each of these cities, government policies and corporate efforts that are said to be advanced have become more pervasive. However, some issues and dilemmas exist due to these new measures. At this event, editors of IDEAS FOR GOOD and Circular Economy Hub who currently live in Europe, and who keep their eyes on sustainability news, will give their commentary on the real state of these advanced cities while sharing their own experiences.
It is thought that in 2022, Japan will also increasingly proceed with a sustainable transformation. We would be happy if our discussions regarding these efforts from progressive European cities become tips for participants.
IDEAS FOR GOOD and Circular Economy Hub will continue to post information for realizing the circular economy.
[Reference Site] [Held online February 4th] Streamed from Europe! "On the front lines of urban development in Europe's sustainable circular cities: Amsterdam, London and Paris."
[Related Site] IDEAS FOR GOOD
[Related Site] Circular Economy Hub